Get an Inside Look at a Kindergarten Preview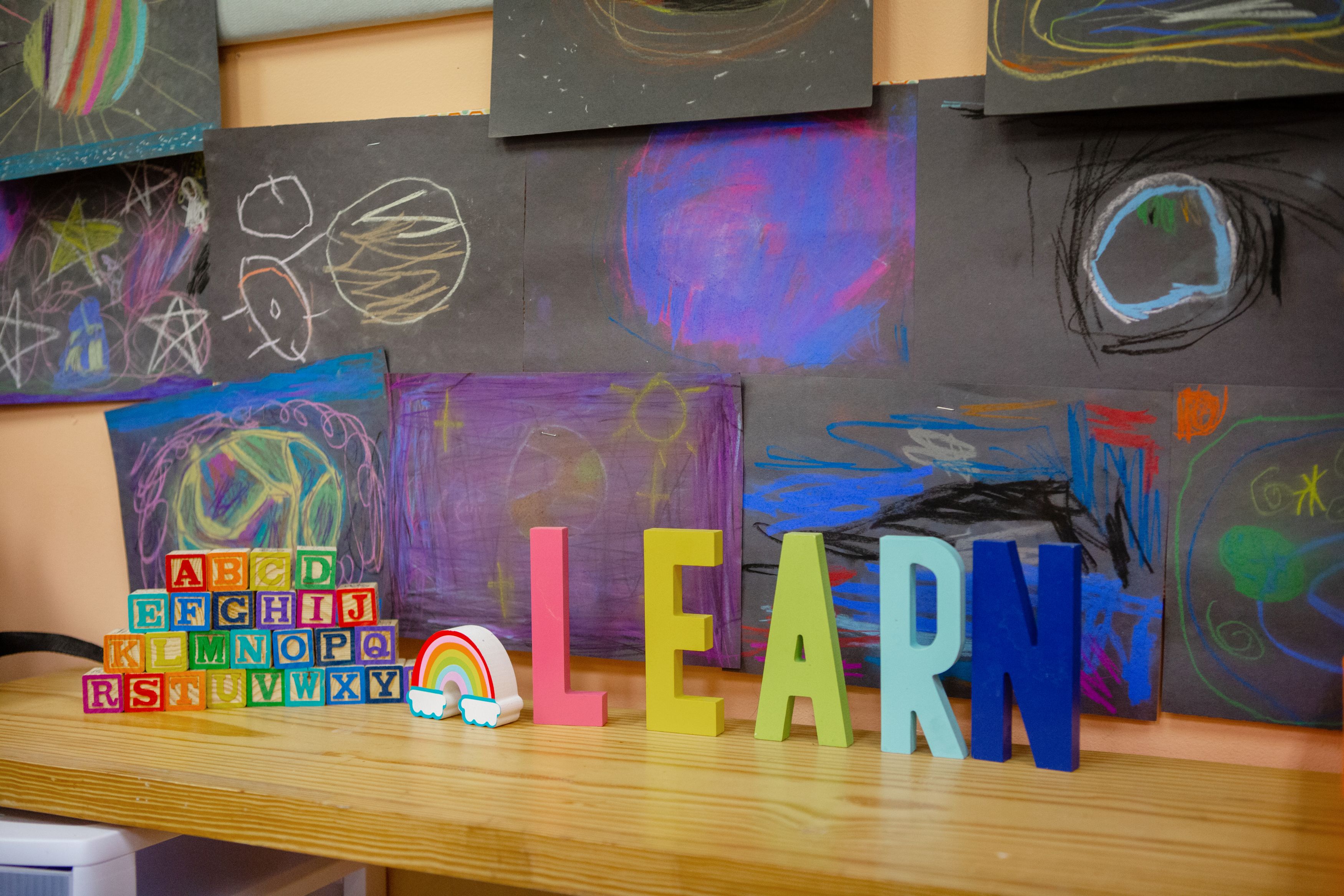 ALL WEDNESDAYS IN FEBRUARY
2/5, 2/12, 2/19, 2/26 | 9 - 11:30 AM
SIGN UP FOR A 1/2 HOUR TIME SLOT

Tour the Kindergarten classroom, meet the teachers, hear about financial aid, and have an opportunity to ask questions about the things that matter to you.
Contact Chris Skidmore (cskidmore@ngfs.org; 336-299-0964) to sign up.
Kindergarten @ NGFS
Nurturing and inspiring curiosity in a learning community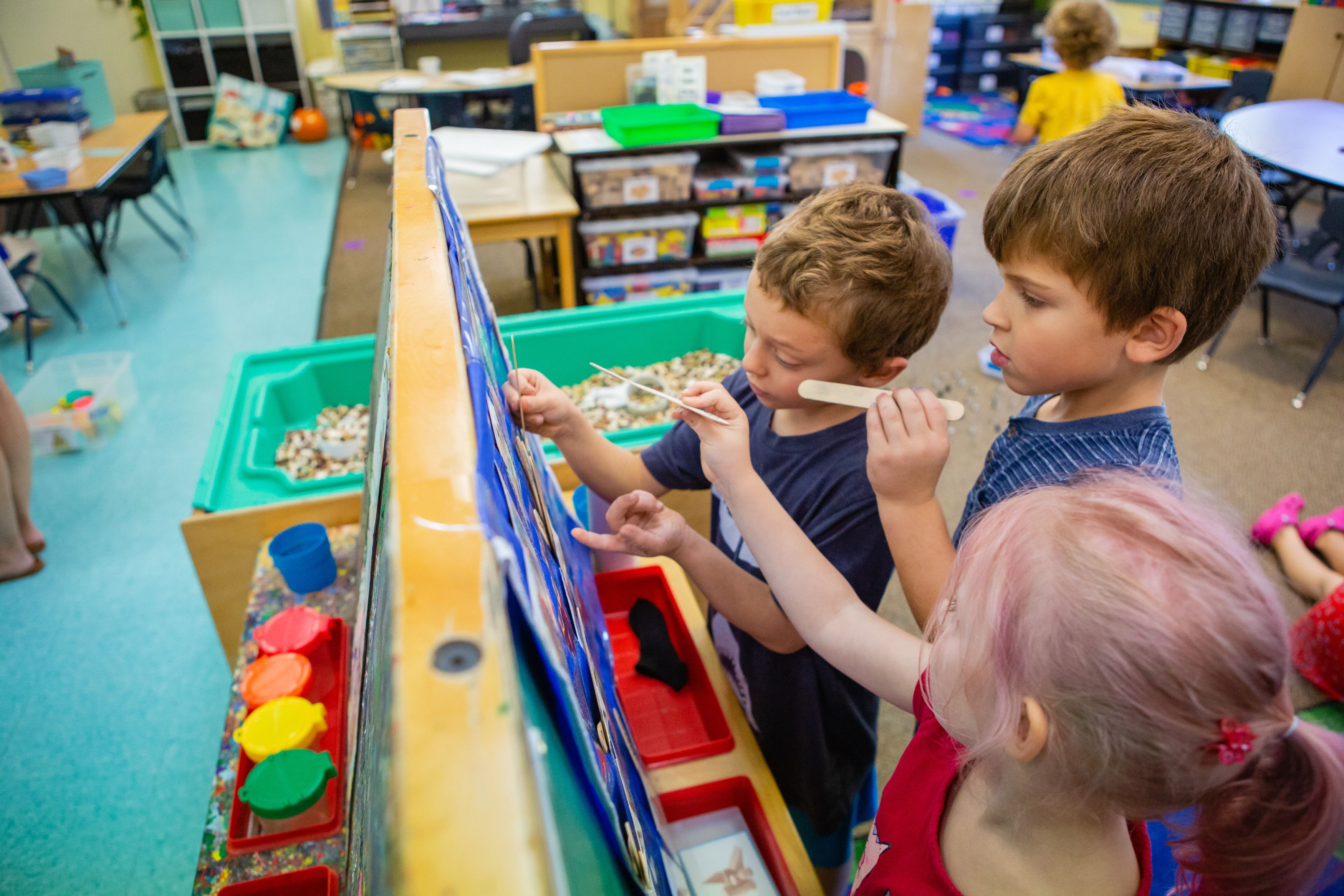 Why is the NGFS experience different?
Learning to be a good friend comes first.
Studies overwhelming show that, "Teaching children to care about others might be the best way to prepare them for a successful and fulfilling life." Our school prides itself on cultivating a school culture of respect and kindness that children can take with them into the world. This is the definition of an NGFS education.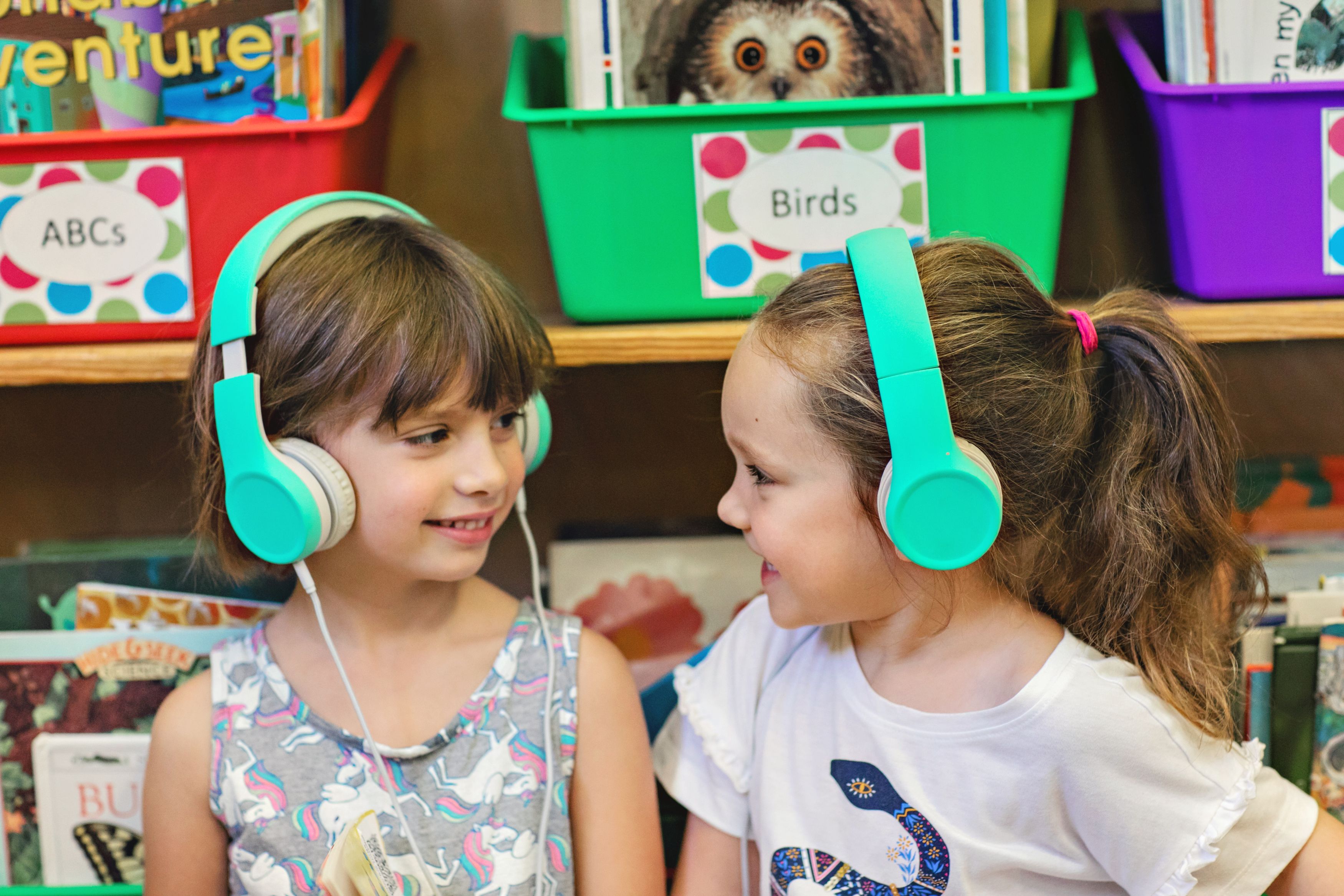 We meet students where they are.
When students begin kindergarten they come with varying experiences. We take into consideration each child's social readiness, gross and fine motor skills' development, and language, math, and reading abilities. These skills are fluid and developed and assessed through individualized instruction throughout the school year.
With two teachers and small class sizes, our kindergarteners receive academic instruction in smaller groups. Learning specialists in reading and math assist regularly with classroom instruction.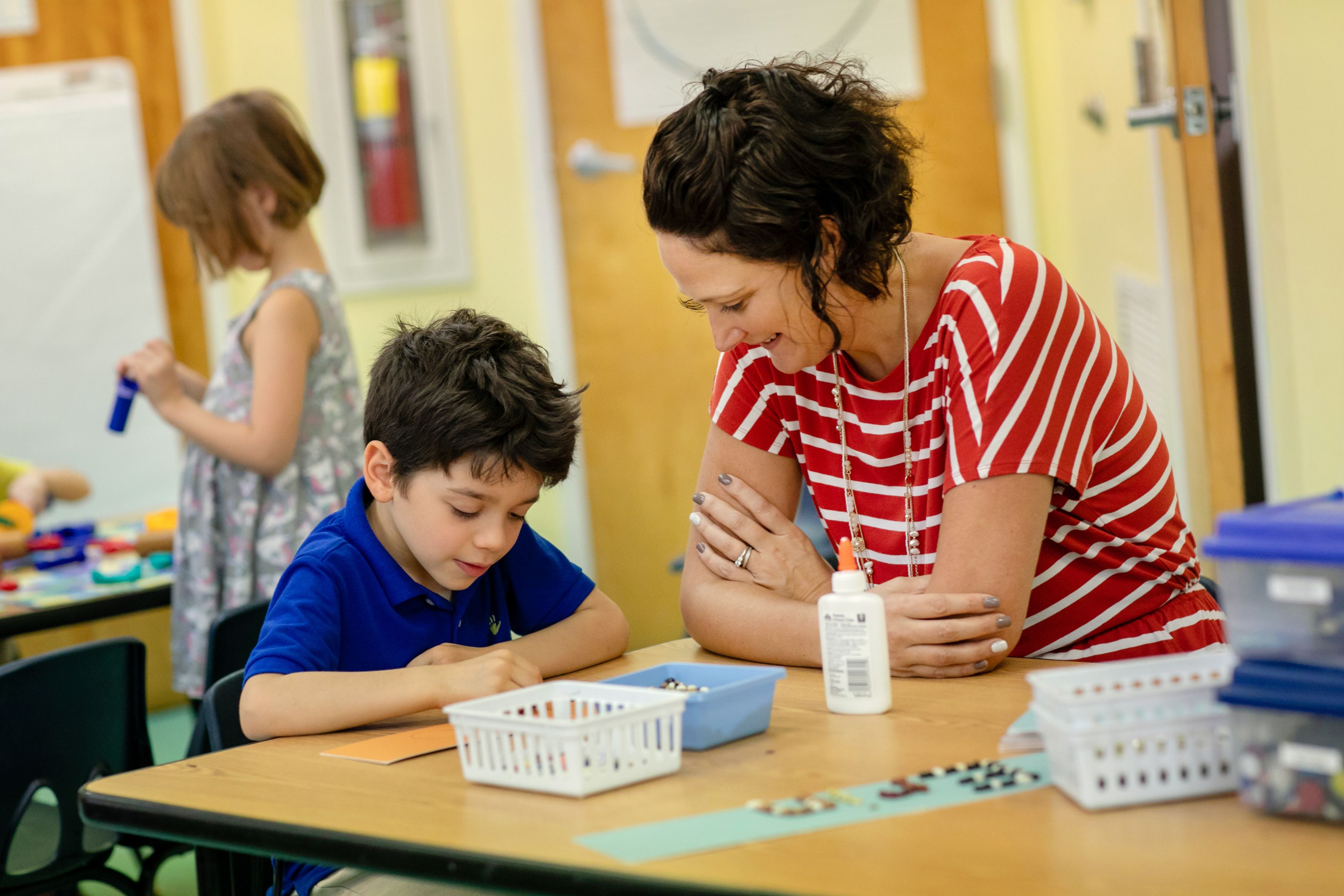 We honor the importance of play in the healthy development of young minds, hearts, and bodies.
Learning matters and so does fresh air and time to play. Our full day program allows opportunities for students to go outside multiple times every day. Children are given the space to create, negotiate, pretend, engage with the natural world, and immerse themselves in imaginative play.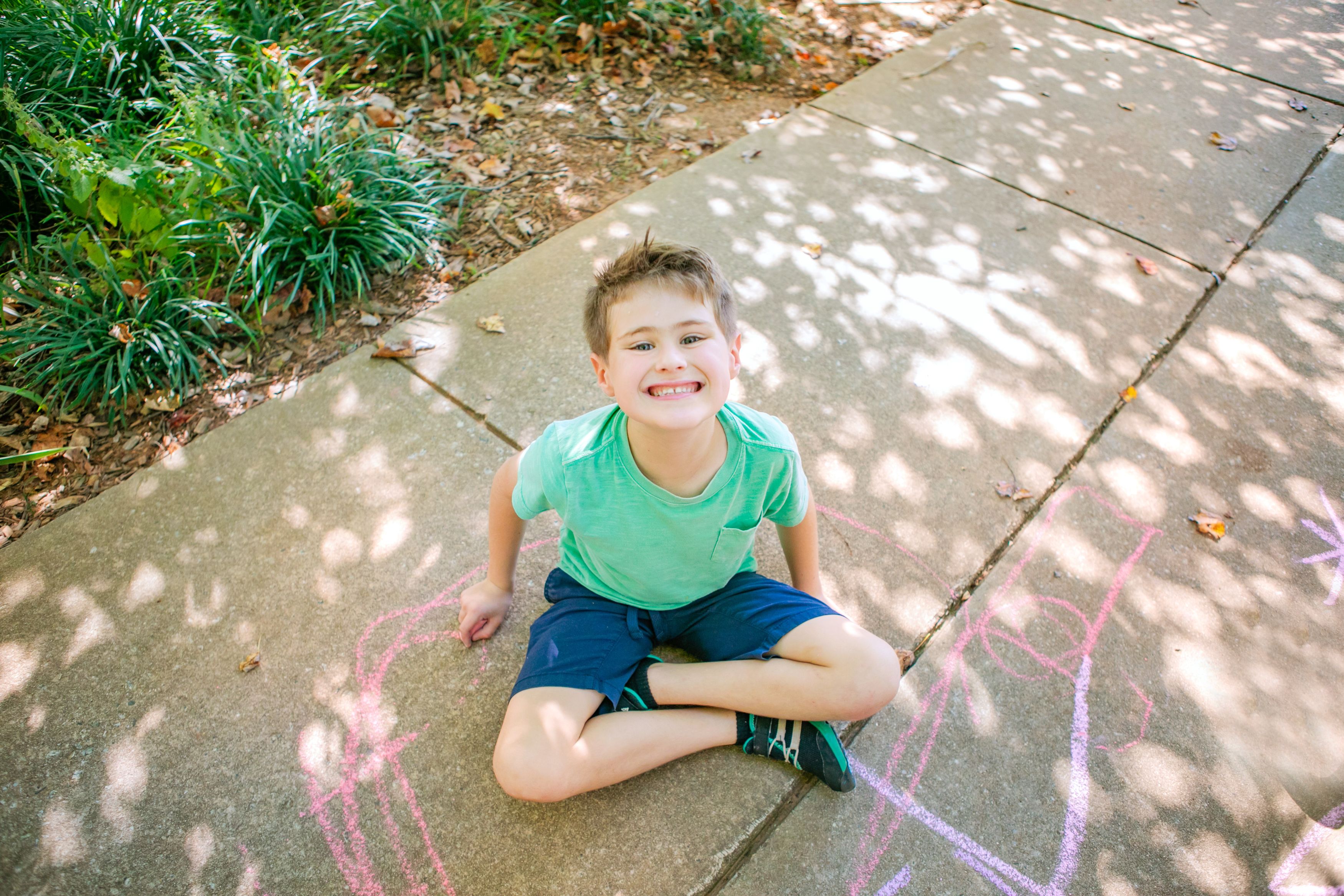 One visit to the NGFS kindergarten classroom convinced us that this was the perfect place for our kids. In addition to the strong academic program, the social program is top-notch. NGFS kids learn how to be a good friend, how to resolve conflicts and work together, and how to appreciate each individual's unique qualities. The teachers really know each child, and the whole community ensures the school lives up to its mission. Our kids are excited about learning, and can't wait to get to school every day." - Current Parents
Cost
Kindergarten tuition for the 2020-2021 school year is $14,200. Families can choose to set up payments in monthly installments, pay tuition in one payment, or twice/year. Families who are concerned they may not be able to afford a New Garden Friends School education may apply for financial aid. Learn about financial aid.