School News
May 25, 2021
Congratulations to the Class of 2021!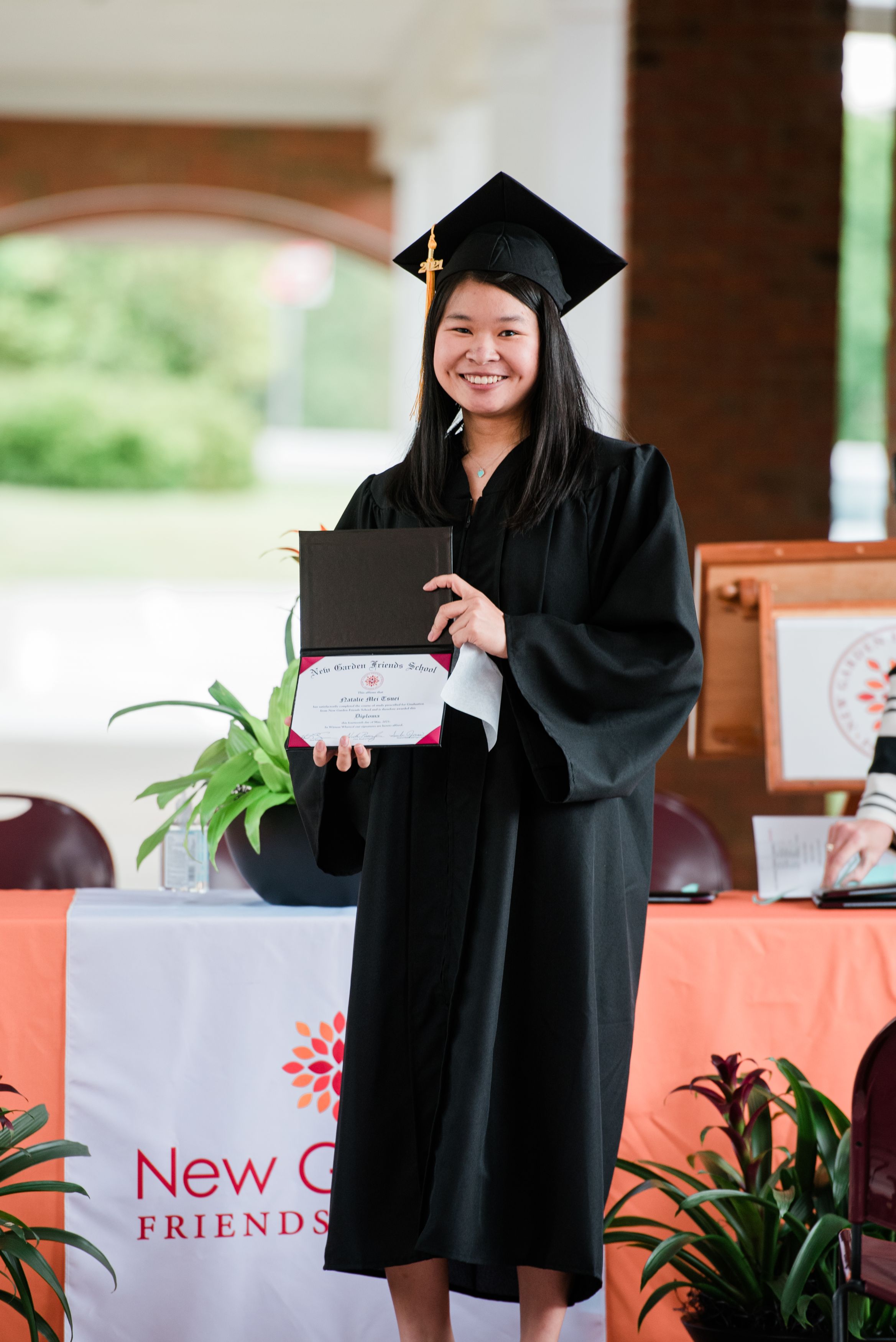 This year's class has received numerous acceptances and scholarships for learning opportunities all over the country. New Garden seniors are planning to attend the following schools and programs next year:
American University
Appalachian State University
Brevard College
Denison University
Guilford Apprenticeship Partners
Guilford College
University of North Carolina at Asheville
University of North Carolina at Charlotte
University of North Carolina Greensboro
University of North Carolina School of the Arts
University of Tampa
University of Vermont
William Peace University
New Garden Friends School held graduation ceremonies at 4 p.m. on May 14. It was wonderful to celebrate this class with family present as their last year as high school students has been marked with challenges and the unusual circumstances surrounding the pandemic.

Members of the Class of 2021:
Janae Nicole Canty*
Eric Joseph Clawson
Theodore Dylan McKee Fenske
Elliot Guy Hagan
Felix D. Kotler
Griffin Alys O'Connell
Junghwan Park
Nathan Elijah Pennell
Dylan Thomas Richardson*
Imari Ahmad Starks
Natalie Mei Tsuei
Brandon Matthew Vestri
Sophie Grace Wells
Ellie Sophia Wolfe-Merritt*
* indicates a "lifer" student at NGFS, attending since kindergarten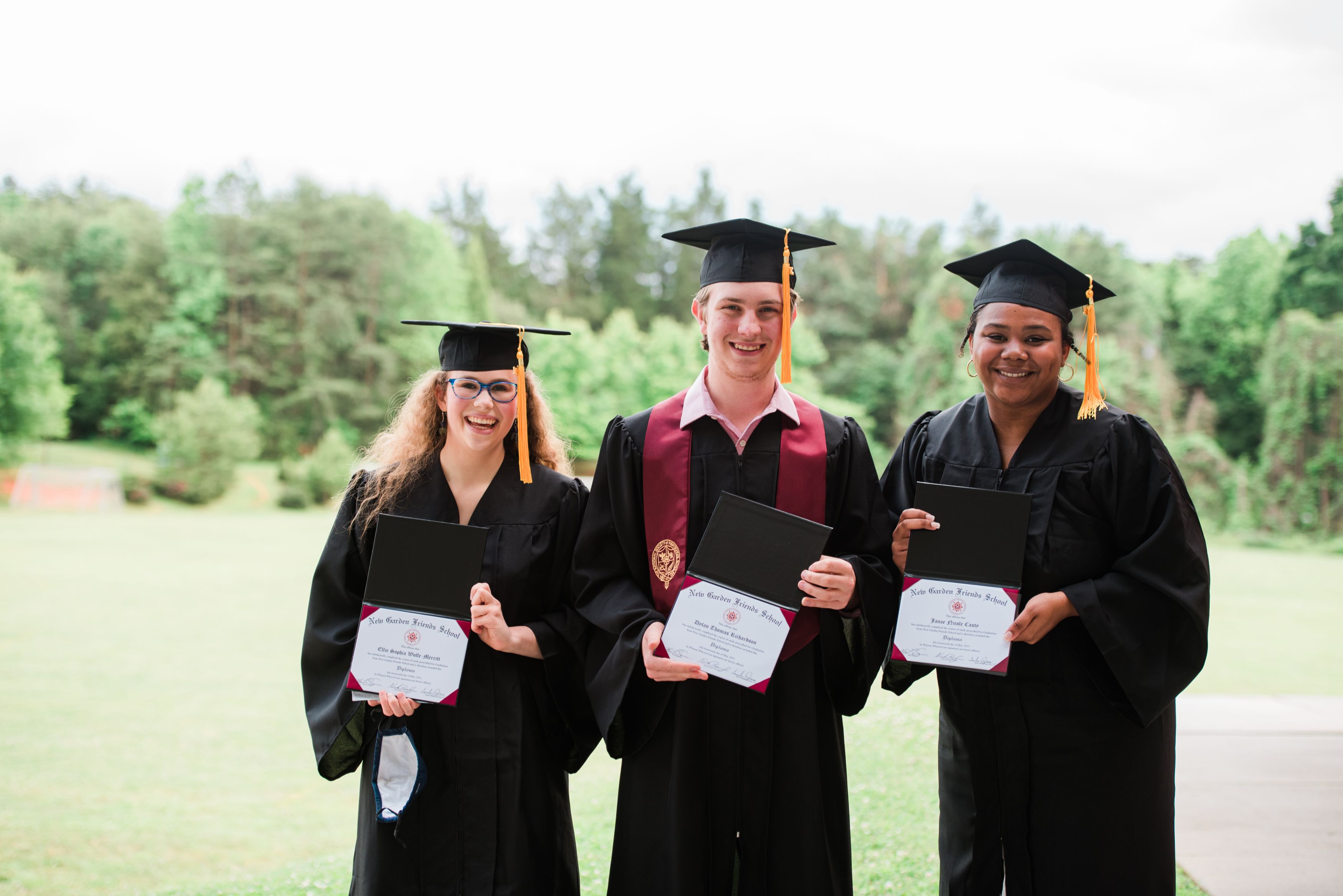 With service to others as a cornerstone of the NGFS program, the Class of 2021 has completed independent service hours and projects to benefit people and organizations in our community, including:
Arc Barks
The City of Greensboro
Greensboro Watershed Trails
Tiny Homes GSO
BackPack Beginnings
Wellspring
I Can Bike
Project Greyhound
Greensboro Pride
Peace Haven Farm
Urban Ministries
Reconsidered Goods
Mendenhall Historical Area
The Servant Center
Book Beginnings
The Greensboro Children's Museum
Greensboro Performing Arts
Jefferson Elementary School
New Garden Friends School
New Garden Friends Meeting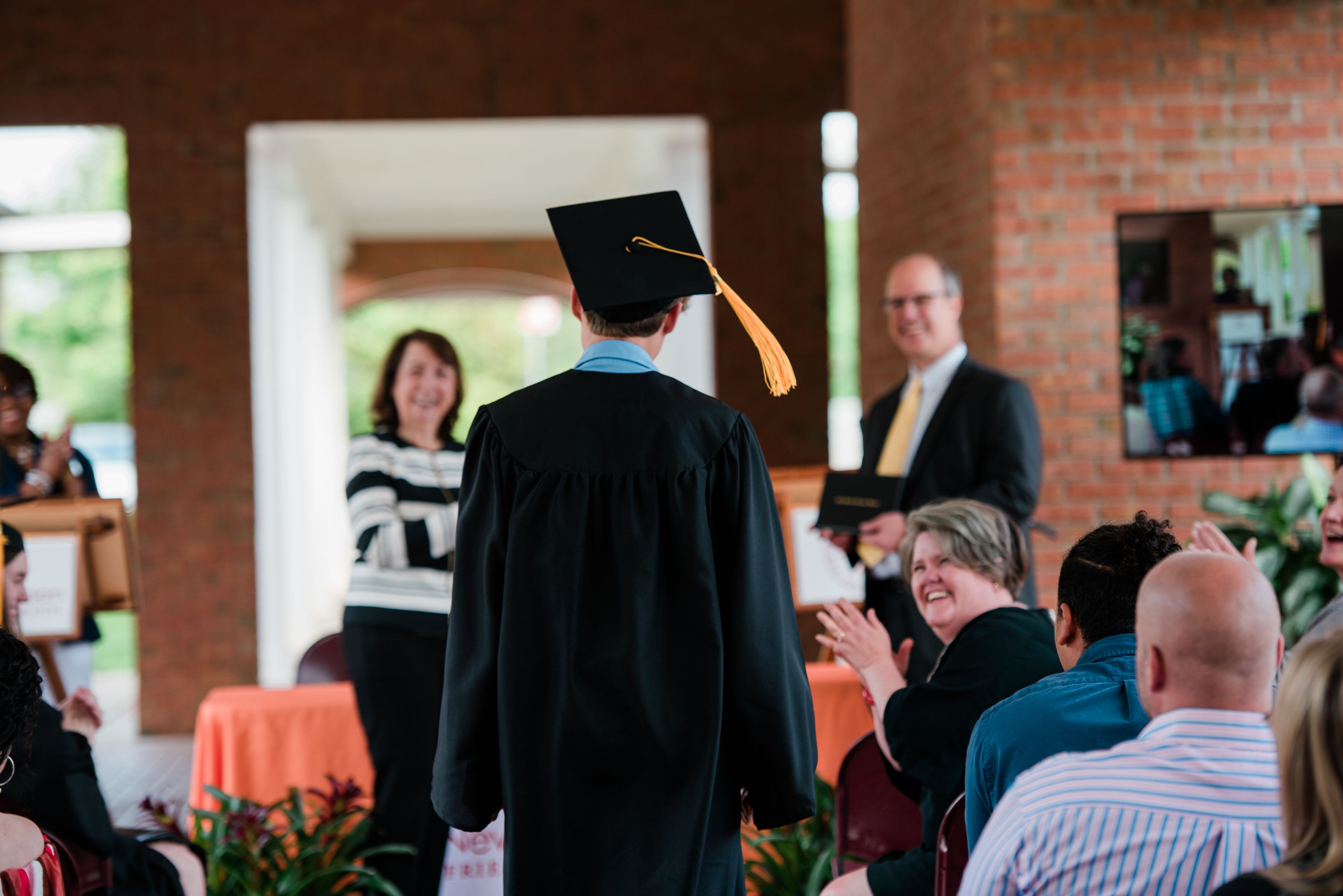 Additionally, through our Dual Enrollment program with Guilford College, UNCG, and GTCC, members of the senior class have already earned credit for college coursework in the following subject areas:
Cyber-security
Psychology
Sociology
Shakespeare Studies
Play Analysis
Peace and Conflict Studies
American Government
Oceanography
Conceptual Physics
Biology & Lab 101
Japanese 101
Japanese 102
Spanish 204
Statistics
Precalculus
Calculus
Western Civilization I
Western Civilization II
American History
Composition and Rhetoric
Research and Composition
Microeconomics
Art Appreciation

It is with great pride that we wish the Class of 2021 well as they move onto their next adventures. This year required much hard work, resiliency, and leadership from our senior class. Congratulations!