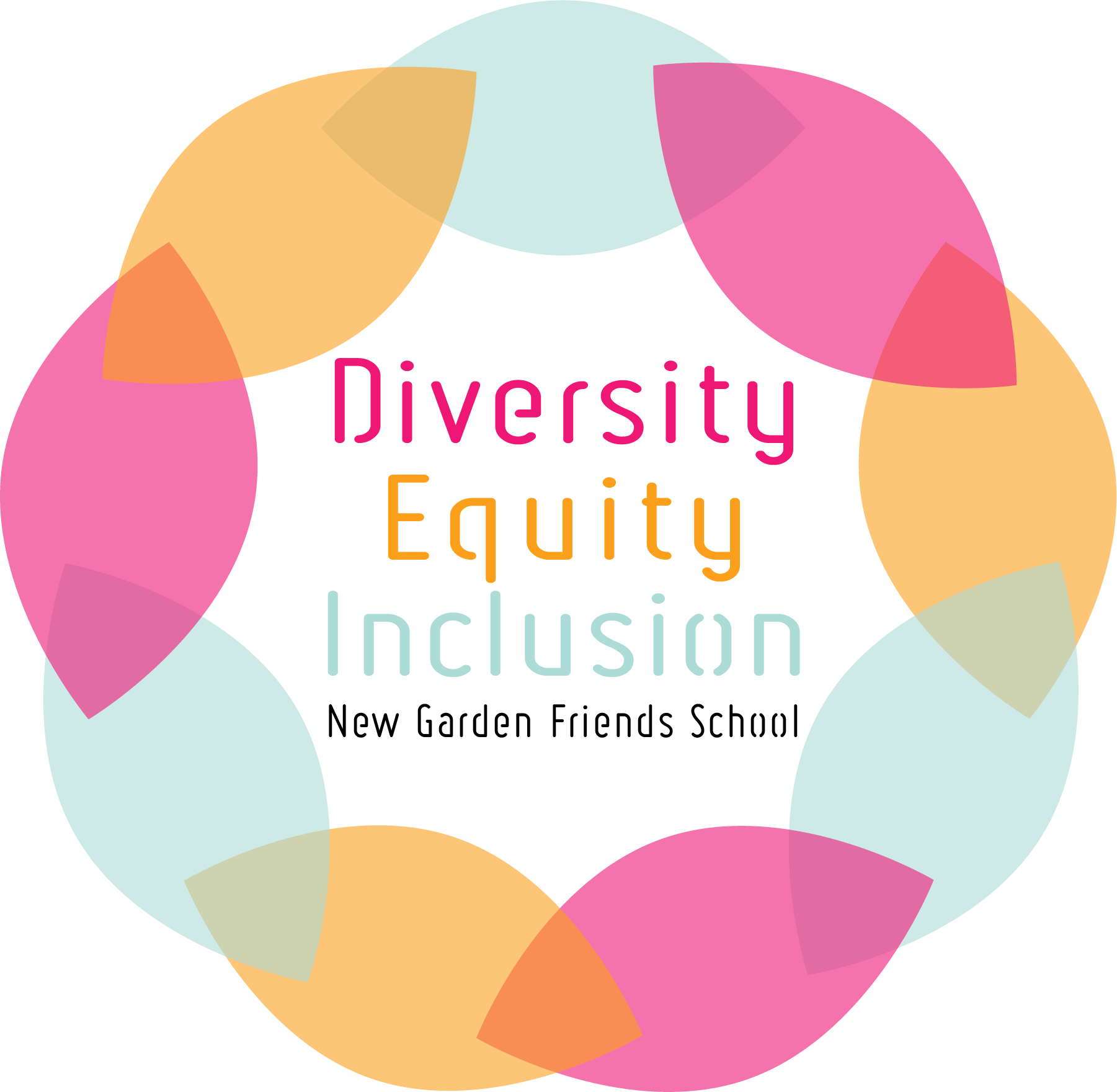 As we move our efforts forward to engage, empower, and equip our community in the areas of Diversity, Equity, and Inclusion, we know that conversations are not the end of this journey, but help us to determine our next steps. When there is a sense of belonging for everyone, we know that we have done this work well.
Facing Racism in a Diverse Nation
As a Quaker school, education at NGFS is grounded in mutual respect and the belief in equality but time and time again, our students, staff, and families have seen the grave disparity between the notion of liberty and justice for all and the reality of pervasive inequality and racism in our nation.

Our theme for the year is Facing Racism in a Diverse Nation. This summer we provided opportunities for our community to come together, discuss, reflect, and learn from one another. Our school has much work to do, much to learn, and many ways we can grow as an institution and as individuals as we strive to combat racism effectively and to create an antiracist campus culture.
Our Work
Please CLICK HERE to read a monthly update of the diversity, equity, and inclusion work happening at NGFS with Guilford and Page-Frederiksen Campus students, staff development, and upcoming initiatives.
Past Events:
Community Building and Perspective Sharing Session With NCCJ (forum open to all NGFS families)
July 22
Staff Forum with Jada Drew (Jada is the principal and founder of Social Designs)
July 17
Online Student Forums (by grade level)
July 7
Student Forum for rising ACG, Sunrise, Rainbow, and Horizon (PS-4th grade) students and parents
Our Head of Lower School read the book "Why Are They Kneeling?" Students then discussed any questions they had and some of the courageous ways they thought they will change the world? The group did some collaborative artwork about symbols for kindness, love, friendship, and being an ally.
Student Forum for rising Galaxy and Middle School (5-8th grade) students
Student Forum for rising Upper School (9-12th grade) students
These groups both watched a short film entitled "The History of White People in America" by Pierce Freelon which explores the history of implementation of race. A follow-up conversation was facilitated by faculty members and students were able to share their voices and feelings in a safe space.
Community Meeting for Worship
May 29
June 19
Resources:
A list of anti-racism resources has also been compiled for NGFS families: books by age group, videos, and organizations. View it here. We encourage you to support your local bookstores!