How We Teach Online
As an innovative community, we have used this spring to build broad and deep skill sets in both teaching and learning. In just a few short weeks, we shifted our practices and became adept at advancing, assessing, pivoting, adapting, and quickly advancing again. We identified strengths and areas for improvement and we are investing heavily in providing teachers with additional training to design and evaluate remote curriculum, develop relevant instructional material, and measure instructional outcomes. Should it become necessary to resume exclusive remote learning for even short periods of time, our faculty and staff will be prepared to bring even more resources to their robust and responsive work with students.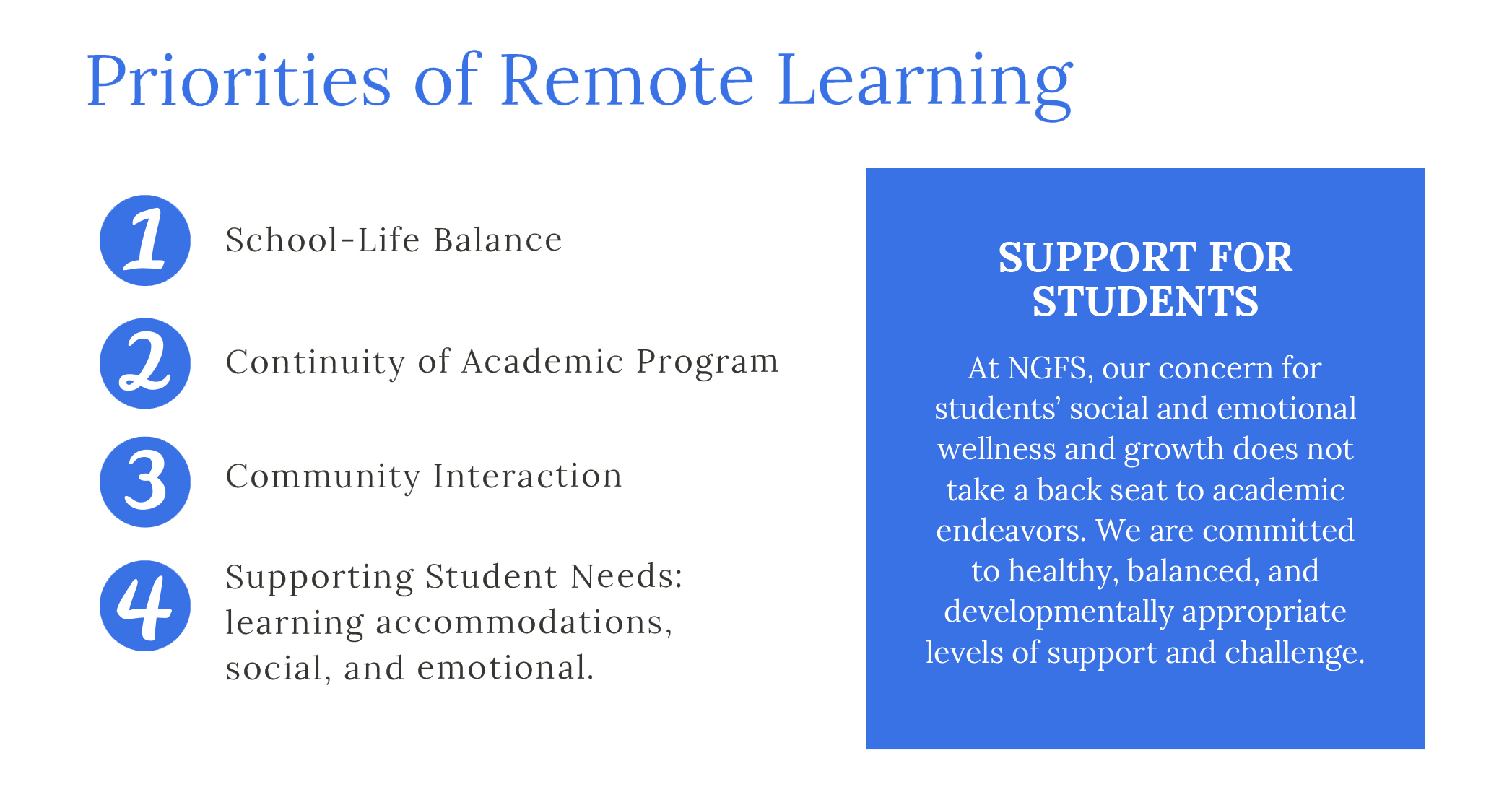 Our Program, Off-Campus
NGFS uses a blend of synchronous (live instruction) and asynchronous (teacher directed, student led) in remote learning. Elements of our program such as art, Spanish, PE, and music classes are part of our model. Students use different platforms, depending on grade level, to access, submit, and receive feedback for at-home work.