Can You Afford a Private School Education?
September 14, 2018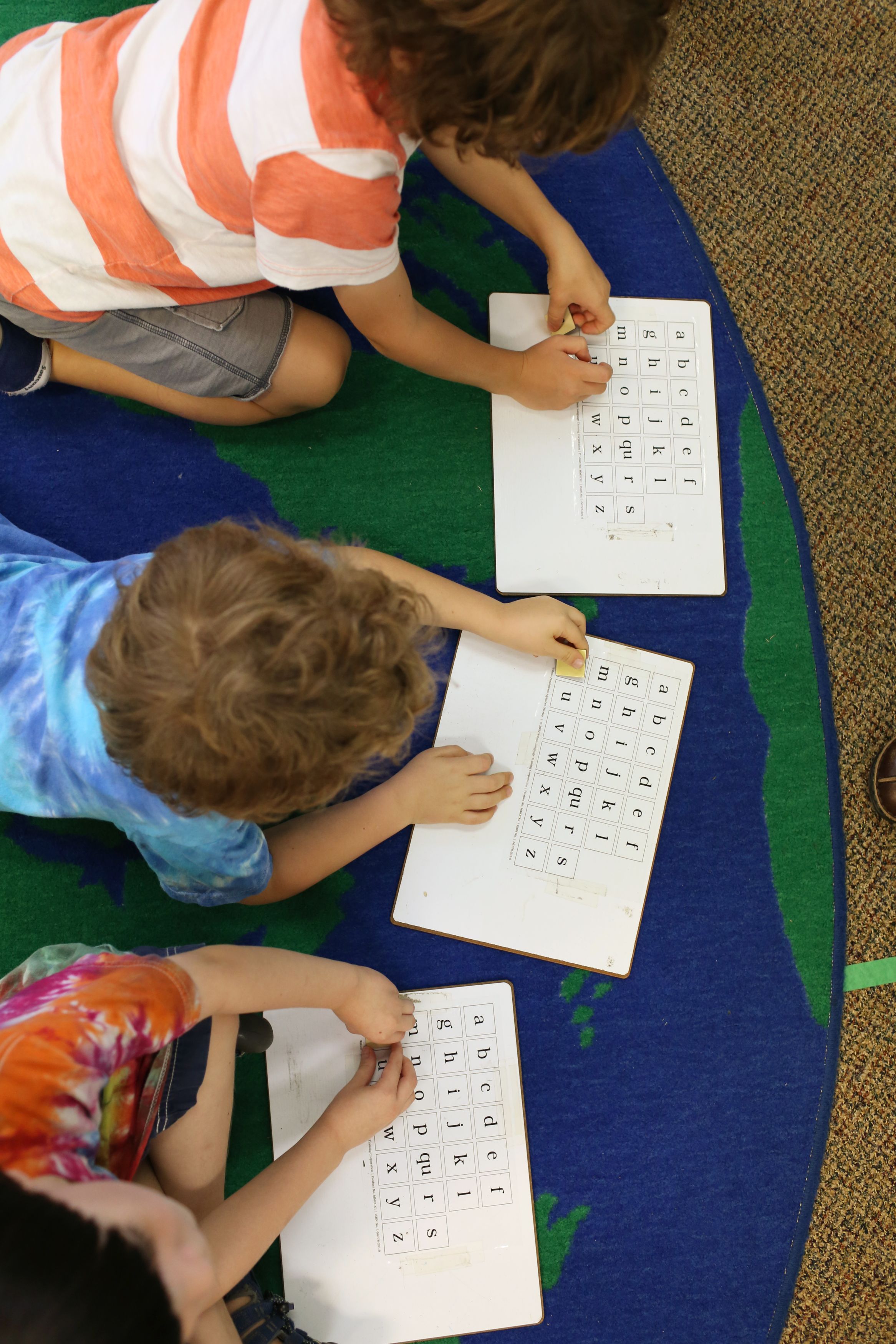 Your first thought may be a simple, no. Many people hear the term "private school" and assume that a five-figure tuition for kindergarten is a luxury for only the super wealthy. Yet more and more middle-income families are enrolling in independent schools and making it work. How?
Understanding Financial Aid
Many families are hesitant to apply for Financial Aid to help pay for private school but most schools can provide some assistance for families with a demonstrated need. In speaking to families we've learned that there are some common questions.
A common misconception of financial aid is that it works the same as in Higher-Ed, that is, that it's a loan that you pay back. (For parents still working to pay off their student loans it's no wonder the term "financial aid" doesn't exactly create a warm, fuzzy feeling.) Financial aid is not a loan, so there's no repayment. For private schools financial aid is typically an award amount that is deducted from the overall tuition; the family is then responsible for the remaining amount (which can typically be paid in monthly installments).
Another concern for families is confidentiality. Most private schools observe the highest ethical standards in guarding financial aid information. Privacy is a top priority and an extremely limited number of administrators are the only school personnel aware of who is receiving financial aid. It's also important to know that schools guard the identity of those who make-up the financial aid committee.
Financial aid is almost always determined by a third party. Companies who provide independent tuition management services evaluate a family's financial need by taking many factors into account. The family submits an application so that the service can evaluate the full scope of a family's financial obligations. The service then makes a recommendation regarding what a family should reasonably be able to contribute to their child's educational expenses.
Sometimes, a family has expenses that come up after the application is in. In that case it makes sense to determine how financial aid is awarded at your school (for most schools, there is a Financial Aid Committee). It may be possible to alert the committee to a change in circumstances.
Don't expect a free ride. Financial aid is tuition assistance. Be reasonable and practical with yourself when determining what you are willing and able to pay, and what your family budget allows
It's a process. If you know that your family will require financial assistance, start the process early. Schools often have a set financial aid budget and once that amount is reached they're unable to offer additional awards. A 2017 study by the Enrollment Management Association found that 6-in-10 parents applying to independent schools pursue financial aid. The timeline for the process will differ depending on the school but often it begins in early spring. That means if you're looking to enroll in the fall, start applying for financial aid six months prior (and don't forget that admission decisions are made separate from aid, which means the application to the school needs to be in before that). The sooner you start the process, the better.
"A 2017 study by the Enrollment Management Association found that 6-in-10 parents applying to independent schools pursue financial aid."
Scholarships
Be sure to research what scholarships schools have available to applicants. The state of North Carolina offers tuition assistance in defined circumstances. Community organizations may also provide scholarship opportunities to qualifying candidates.
Considering it all
Parents searching for independent schools cite the following goals in making the choice to enroll their children in private schools: to develop and maintain a love of learning in their child, to provide a more personalized educational experience, to provide an education that will challenge their child, to support emotional and social and moral development, and to support individual learning needs. As you research schools, visit campuses, and look at your budget you will undoubtedly ask yourself, is it worth it? Consider why you started looking in the first place. Our children spend more time at school than anywhere else; a private school may make all the difference.