Winter Club Offerings on the Guilford Campus
Chess Club (Rainbow-Galaxy)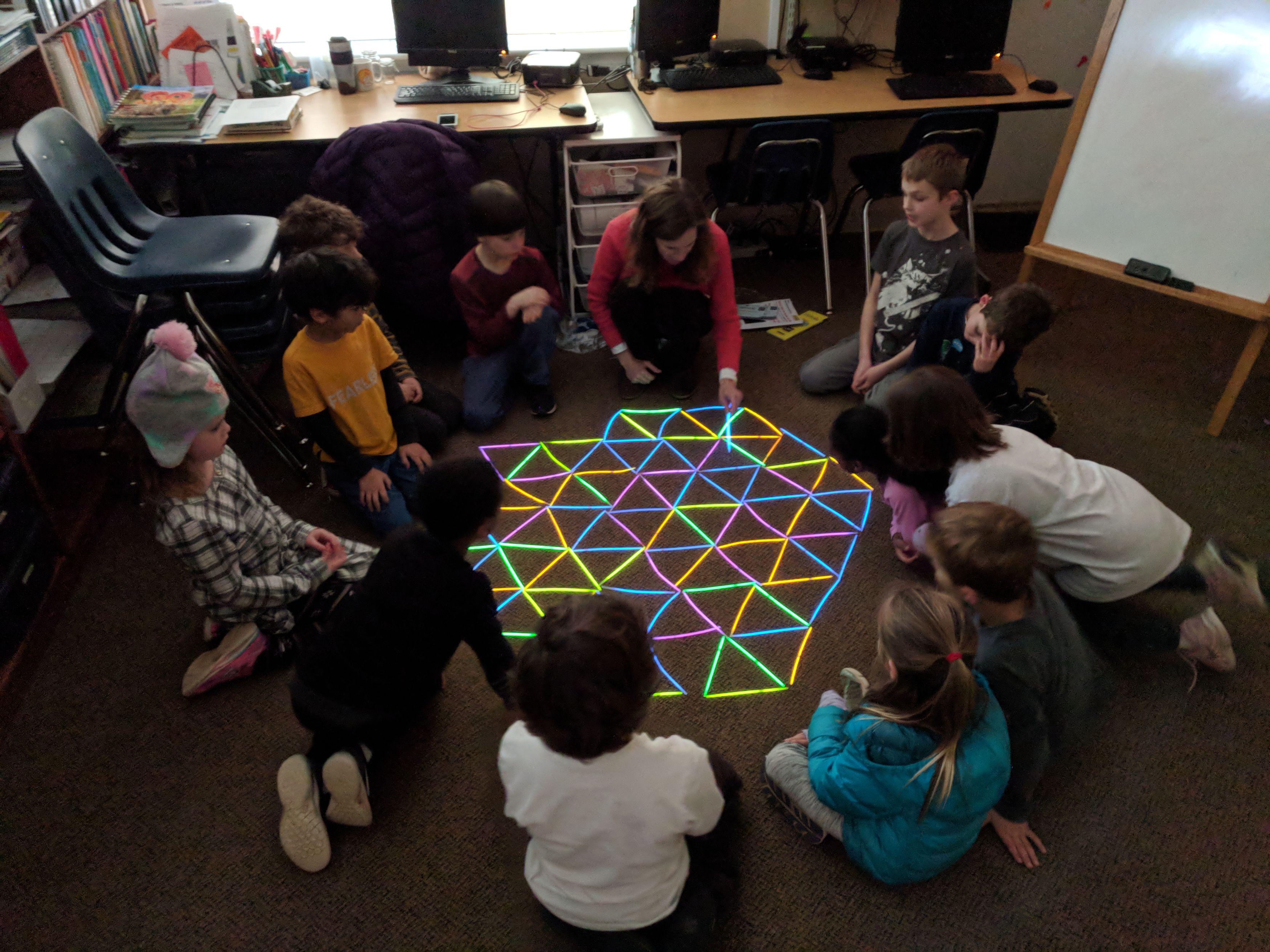 Led by Paul
Thursdays (year-round)
7:30-8:15 a.m.
No limit on attendees
Meet in GC Library
Crazy 8s Math Club (K-2)
Led by Cory
Thursdays, 1/17-2/28 (7 sessions)
3:10-4:00 p.m.
Limit 12 students
*This session is now full
Meet in Resources room
Crazy 8s Math Club (K-2, 2nd Rotation)
Led by Cory
Thursdays, 3/21-5/2 (7 sessions)
3:10-4:00 p.m.
Limit 12
*This session is now full
Meet in Resources room
Cooking with Brad (Galaxy)
Led by Brad
Tuesdays, 1/15-2/12 (5 sessions)
3:15-4:30 p.m.
Limit 8
*This session is now full
Student Activity Center
Engineering Adventures (Horizon)
Led by Paul
Tuesdays, 1/22-3/5 (7 sessions)
3:15-4:15 p.m.
Limit 10
*This session is now full
Meet in Horizon Reading room
Glee Club (Horizon and Galaxy)
Led by Suzanne
Day TBD, ongoing
3:15-4 p.m.
No limit on attendees
*Contact svandergrift@ngfs.org to sign up!
Spring Club for ACG-Rainbow
New Garden Friends School is partnering with Soccer Shots this spring! Classes for preschool – Rainbow will be provided at the Guilford Campus after school. All children 3-8 years old are welcome to enroll. Weekly classes will be on Fridays at 2:30 for A Child's Garden and 3:30 for Sunrise and Rainbow, with the spring season running from March 8 to May 24! You can enroll now at gso.ssreg.org (navigate to school programs).