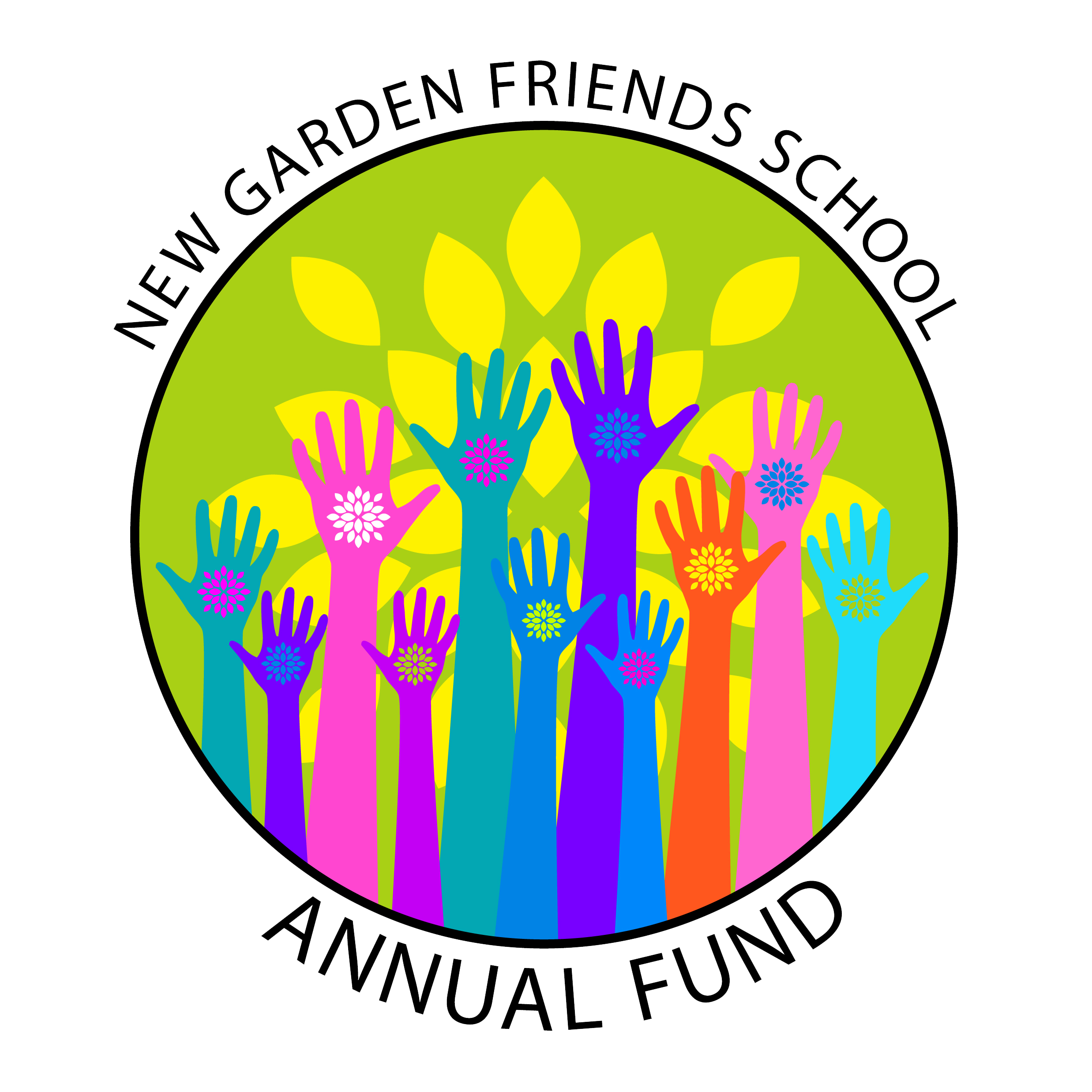 Be Connected. Be Inspired. Be You.

About the New Garden Friends School Annual Fund
What is the NGFS Annual Fund?
NGFS, like all independent schools, derives income for its operating budget from two primary sources: tuition and fundraising. The backbone of fundraising is the Annual Fund. The NGFS Annual Fund is a yearly effort to financially support and enhance the school's operations and activities so that together we can successfully accomplish our mission.
Why does NGFS ask for a gift to the Annual Fund in addition to tuition?
Gifts to an annual fund are necessary because tuition doesn't cover all of the opportunities our children receive. To fulfill their visions and meet their expenses independent schools rely on voluntary support. The NGFS Annual Fund provides the flexibility to say "Yes" and seize unique opportunities that tuition alone would not provide.
We ask all members of the NGFS community, including current families, faculty, trustees, alumni, alumni families, grandparents, and friends, to support our students by giving to the Annual Fund. Every gift matters! Through our collective power, every gift has the power to make an impact greater than its own size. Gifts of every size are an expression of your support and belief in our school. Your participation makes all the difference.
Why is Annual Fund participation so important?
First and foremost, Annual Fund participation is important because it helps provide resources and experiences for our students to develop the skills they will need to "change the world."
In addition, when we seek funding from sources outside our community, we are asked about participation in our Annual Fund. Greater family participation increases our chance of receiving outside funding.
For this reason, even if you have donated to other NGFS funds, please consider even a small donation to the Annual Fund to help us reach our goal of 100% participation.
What are gifts to the Annual Fund used for?
Gifts to the Annual Fund support the people and programs that make NGFS so special.
The Annual Fund advances the school's mission through both general and specific initiatives. General initiatives include:
* Recruiting and retaining the BEST teachers
Our outstanding faculty is the heart and soul of NGFS, and one of our greatest resources
* Honoring and developing each student's gifts through innovative, exceptional programming:
Outdoor education and fall and spring trips
Unparalleled opportunities in arts education, including community partnership with Greensboro Performing Arts
Athletics program with an emphasis on inclusion, character, and leadership
Curriculum intentionally designed to foster student curiosity, collaboration, and communication, including Big 6 Research model and use of technology tools to communicate and collaborate
Information and technology skills, including digital citizenship
Community partnership with Guilford College
* Living our Quaker values
Sustaining our commitment to establishing and maintaining an inclusive community by supporting financial aid and tuition assistance.
Last year's Annual Fund supported specific initiatives including:
Patio on Guilford Campus (Outdoor learning space)
Facilities updates in A Child's Garden (New windows and reconfigured classroom spaces)
College Tours - Fall and spring tours of regional colleges as part of the NGFS College Counseling Program
When is the best time to give?
We invite gifts and pledges early in the school year - between September and December. Annual Fund contributions directly affect our operating budget. By letting us know early on that we can count on your support this year we can budget accordingly and ensure that all programs and activities are fully funded. You may, however, give at any time during our fiscal year, which runs through June 30.
What are matching gifts?
To encourage philanthropy and show their community support, many companies match the charitable donations of their employees. This doubles the amount of your donation! Simply obtain a matching gift form from your employer and send it to the school with your gift. We will complete the form and return it to your employer who then completes the match. Some companies that provide matching gifts are:
Wells Fargo
3M Company
American Express
Allstate
Analog Devices
AT&T
Belk
CIGNA Corp.
Ecolab
Eli Lilly & Company
KPMG
Northwestern Mutual Life Insurance
PricewaterhouseCoopers
What are 'In Memory' or 'In Honor' gifts?
These are gifts that give twice! Gifts to the NGFS Annual Fund can be made 'In Honor of' or 'In Memory of' someone as a way to appreciate their role in your life. For example, donations in their honor make great gifts for grandparents! This is one way that grandparents, especially those living at a distance, can feel connected with their grandchildren's education. Please indicate on the donation envelope that the donation is 'In Honor of' or 'In Memory of' someone. We also have donation gift cards to notify recipients of the gift made in their name.
How can I donate?
Check ‐ Make checks payable to New Garden Friends School and indicate on the check that it is for the Annual Fund. Mail to the NGFS Advancement Office, 1128 New Garden Road, Greensboro, NC 27410.
Recurring gift – Contact your bank or go through online banking to set-up a monthly gift that will be automatically mailed to New Garden Friends School on a specific day each month. Current parents can contact Liz Fleming at lfleming@ngfs.org to set-up donations through FACTS.
By Phone - Call Liz Fleming in the Advancement Office at 336-299-0964 to make a pledge.
Is my donation tax deductible?
NGFS is a 501(c)(3) non‐profit organization; all contributions to its Annual Fund are tax-deductible. Our federal tax identification number is 56-1002236.