"To be a student at New Garden Friends School is to be known."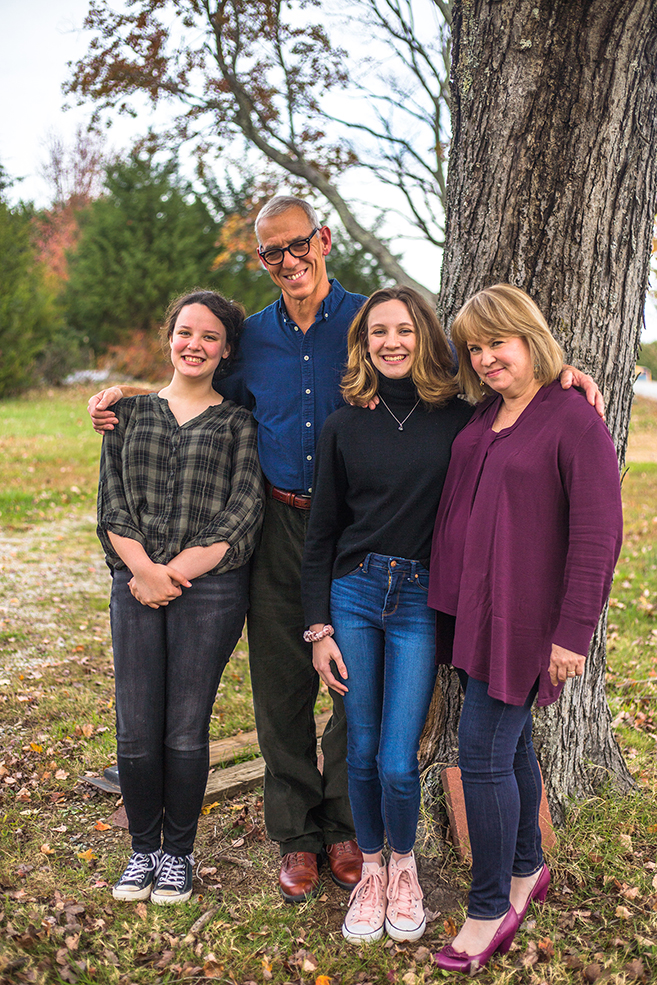 Our daughter, Mattea, included these words in her speech from the 8th grade celebration. In our increasingly digital, tech-driven world, what a gift it is to be known and to be a vital contributor to a community like NGFS.
I'm Jim Pappa, and my wife Katherine and I are the chairs for the 2020-21 NGFS Annual Fund. Our children, Mattea (11th) and Louise (8th), started in Sunrise at New Garden Friends School. It seems like just yesterday, and I can't imagine them going to school anywhere else.
Tuition alone doesn't fully cover all of the costs necessary to provide an NGFS education. We consider our donation to the Annual Fund to be an investment in Mattea and Louise – and your kids, too – to learn to expect to be seen, heard, and known…and, for the rest of their lives, to create that same experience for others.
It was news to our family that when NGFS applies for grants or appeals to other donors, those funders look at the percentage of parents, faculty, and the board who donate as an indicator of how dynamic and supportive our community is. Any amount your family can contribute helps. Every contribution is important and valued.
We are asking you to please give to the Annual Fund By June 30, 2021, so that the school has all possible opportunities to ensure all of our children are seen, their voices heard, and so that they are known. Participation in our Annual Fund is a visible demonstration of our community's health and commitment to growth and development.
My children – and yours – are KNOWN by their teachers, the staff, and their friends. Are you in a position, no matter what size, to honor that gift with a gift to the Annual Fund?
This year, we aren't sure if we are going to be able to have fundraising events – and yet the school is incurring unplanned-for expenses in this unprecedented time. Katherine will tell you a little more in the video below about why we need YOU, at ANY amount. We know this is an extraordinary request, this year. We think NGFS is an extraordinary community and environment for all of our children, and the school community needs your help.
With gratitude, in partnership, and in peace,
Jim and Katherine