"We had found our place of belonging, and we are certain that over the last 50 years, countless families have felt the same."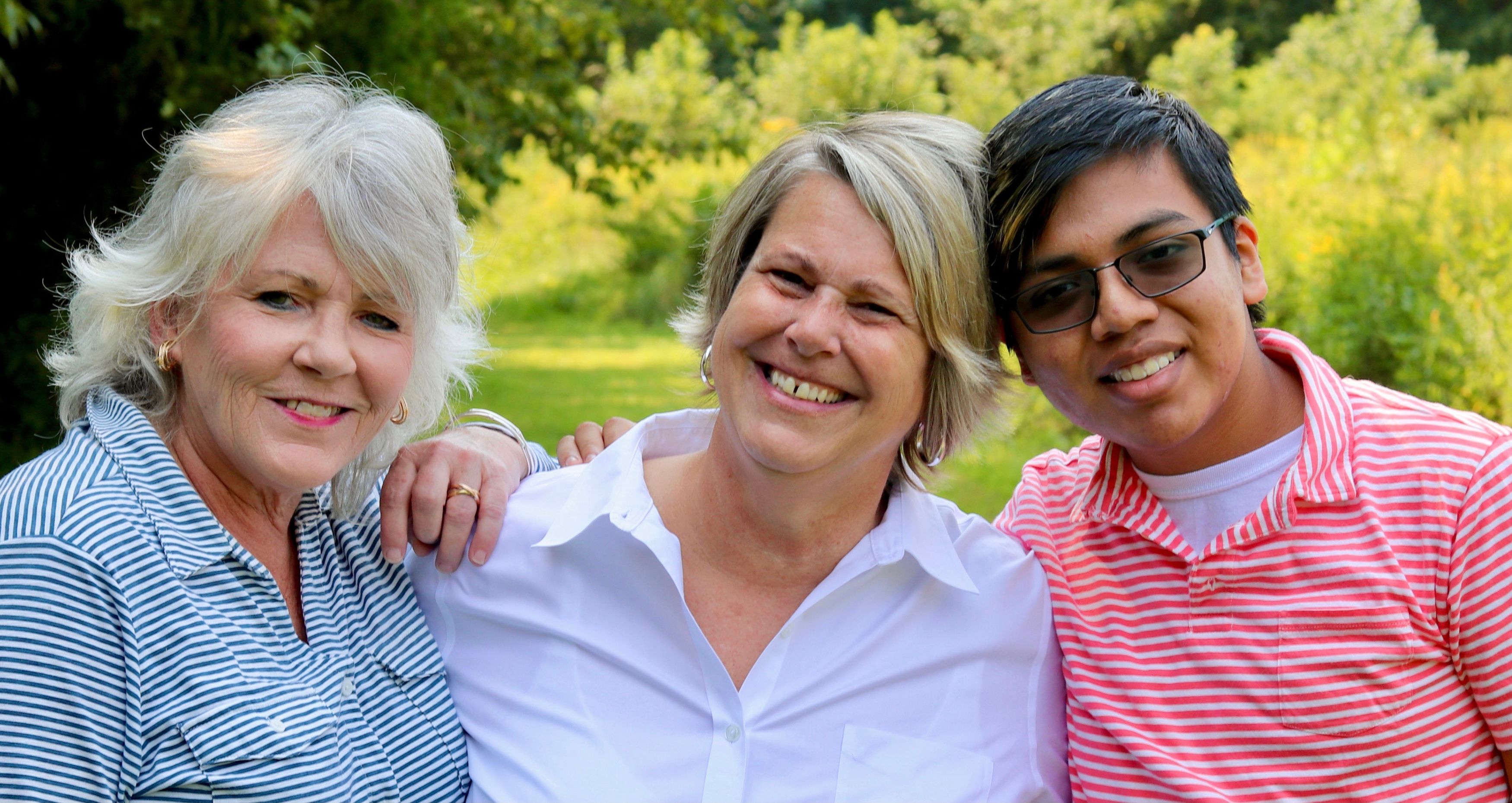 Guess who is turning 50! If you are like us, you had no idea that NGFS is celebrating its 50th year in 2021. In 1971, Bruce Stewart and Jim Newlin founded NGFS with the belief that educating children from all backgrounds together in a positive, affirming, and safe environment would be a productive step towards fighting racism and hatred. NGFS started with 60 students in the basement of Persimmon Grove AME Church with grades K-6, and look at us now! From a small church basement to two beautiful campuses for grades preschool-12 with almost 300 students. To say that NGFS has come a long way would be an understatement for sure.
Our family is thrilled and honored to be the chair for this year's NGFS Annual Fund. As we sat down to write this letter we had a myriad of thoughts, from why we chose NGFS for Hugo 4 years ago to why the annual fund is an important part of NGFS's sustainability and growth. Like us initially, many of you may be wondering, "Why do I need to give to the NGFS Annual Fund when we pay annual tuition?" Do you know that every student at an independent school is on a scholarship of sorts? Annual tuition alone cannot pay for all the programs, resources, and extracurricular activities that make our school so very special. For this reason, it's critically important that our NGFS community come together to support not only our kids who are in school today but the NGFS school of the future. Because our community is small and the need is large, absolutely every gift matters.
When our family decided to pursue private school options for Hugo in the 5th grade, we did the usual research on the best available local options. We likely had the same conversations most parents do when considering a private school education. Can we afford it? How will Hugo adapt? Will he fit in? Is a private school education worth the financial investment? We met with the staff at New Garden Friends School and knew we did not need to look any further. We left our visit immediately knowing that NGFS was the right place at the right time for our family. As a non-traditional family of two moms and an adopted son from Guatemala, we instantly felt the Quaker values of Community and Equality. We had found our place of belonging, and we are certain that over the last 50 years, countless families have felt the same.
Our family witnesses the 50-year legacy of NGFS in motion in the course of the daily routine. We find it in the warm welcome Hugo receives from a staff member upon his arrival to school. We find it in the commitment of time and thoughtful consideration given by his teachers, from daily interactions to writing his quarterly progress reports. We find it in the gentle nudge and words of encouragement from the NGFS community to step outside of well-established comfort zones. The simple to the complex occurs because the NGFS community has made, and continues to make, personal commitments of time and financial contributions.
Like most kids, Hugo thinks the future is some magical place in a land faraway that happens when you graduate high school. As parents, we know the future is at present. Now, more than ever, our family is committed to doing all we can to ensure the legacy of NGFS remains strong. We want to make sure our school thrives as a place where students and families understand the importance of and live the Quaker testimonies of Simplicity, Peace, Integrity, Community, Equality, and Stewardship, not only inside the walls of NGFS but outside as well. Together, we can make this world a better place - a place that feels good and comfortable for all. With this in mind, we humbly ask for your support by giving to the NGFS Annual Fund. It is through all of us and our giving that we ensure a positive place for our kids today and for the kids of the future that will learn and grow at NGFS.
With Peace and Gratitude,
Meredith, Teresa, and Hugo