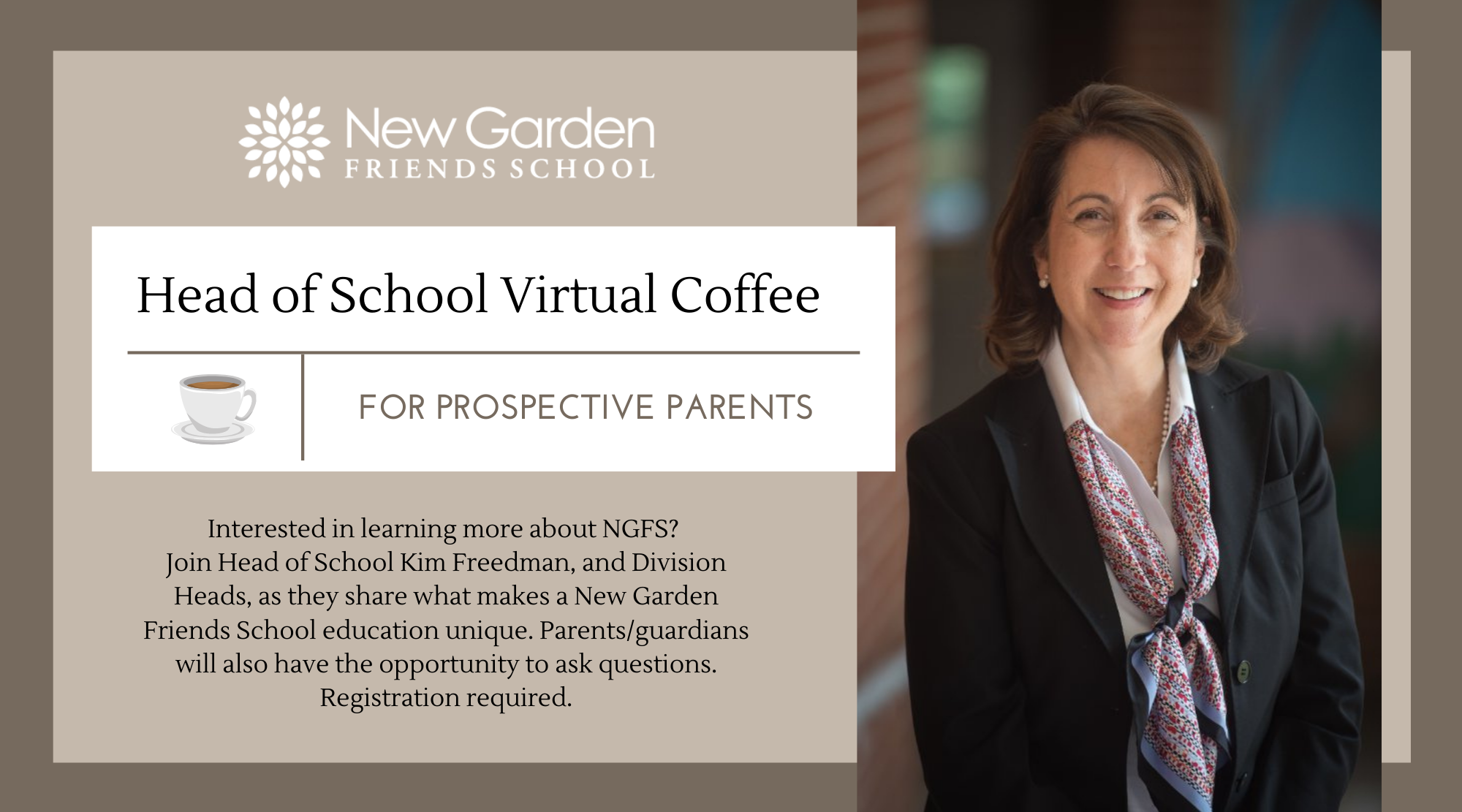 Grab your coffee and join us for a virtual conversation about the 21-22 school year.
Thursday, April 8, 12 p.m. - Middle School, Grades 7-8
NGFS Middle School provides students with positive attention at a critical time. We prioritize academic achievement AND a commitment to student health and wellness. Guidance with goal setting, time management, and navigating community life are part of our Middle School program.
Thursday, April 15, 5 p.m. - Upper School, Grades 9-12
In our Upper School, serious scholarship is paired with the joy of inquiry and a commitment to listen deeply, communicate clearly, collaborate effectively, and think critically. Our inclusive community offers students a safe space to grow and learn.