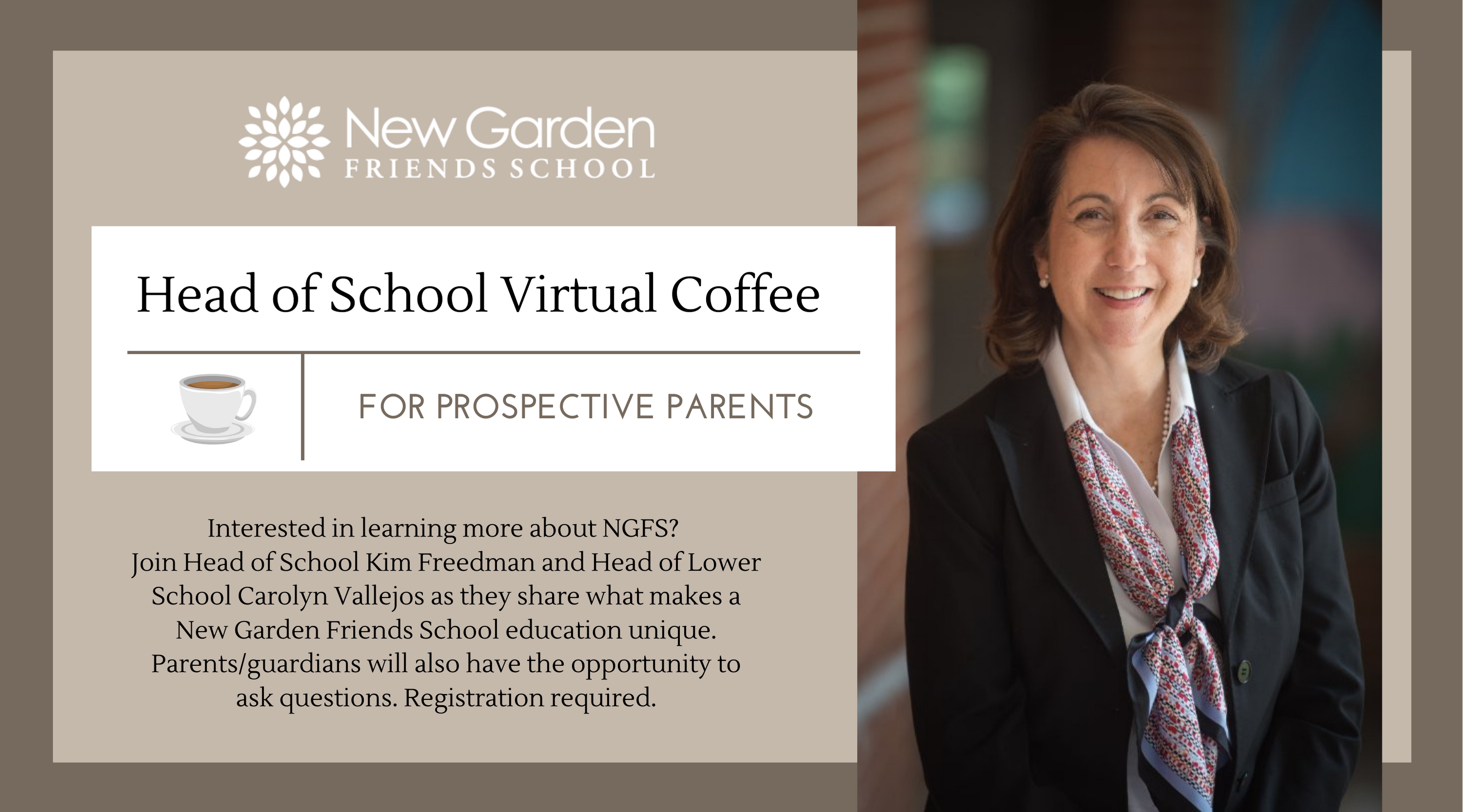 Grab your coffee and join our Head of School and Head of Lower School for a virtual conversation about the 21-22 school year.
Thursday, March 4, 9 a.m. - Kindergarten
The countdown to kindergarten is on!
This session will cover kindergarten readiness skills and what to expect from our comprehensive NGFS program.
Thursday, March 18, 9 a.m. - Grades 1-6
What makes the NGFS experience unique?
This session spans our Lower School program: grades 1&2 (Rainbow), grades 3&4 (Horizon), and grades 5&6 (Galaxy).