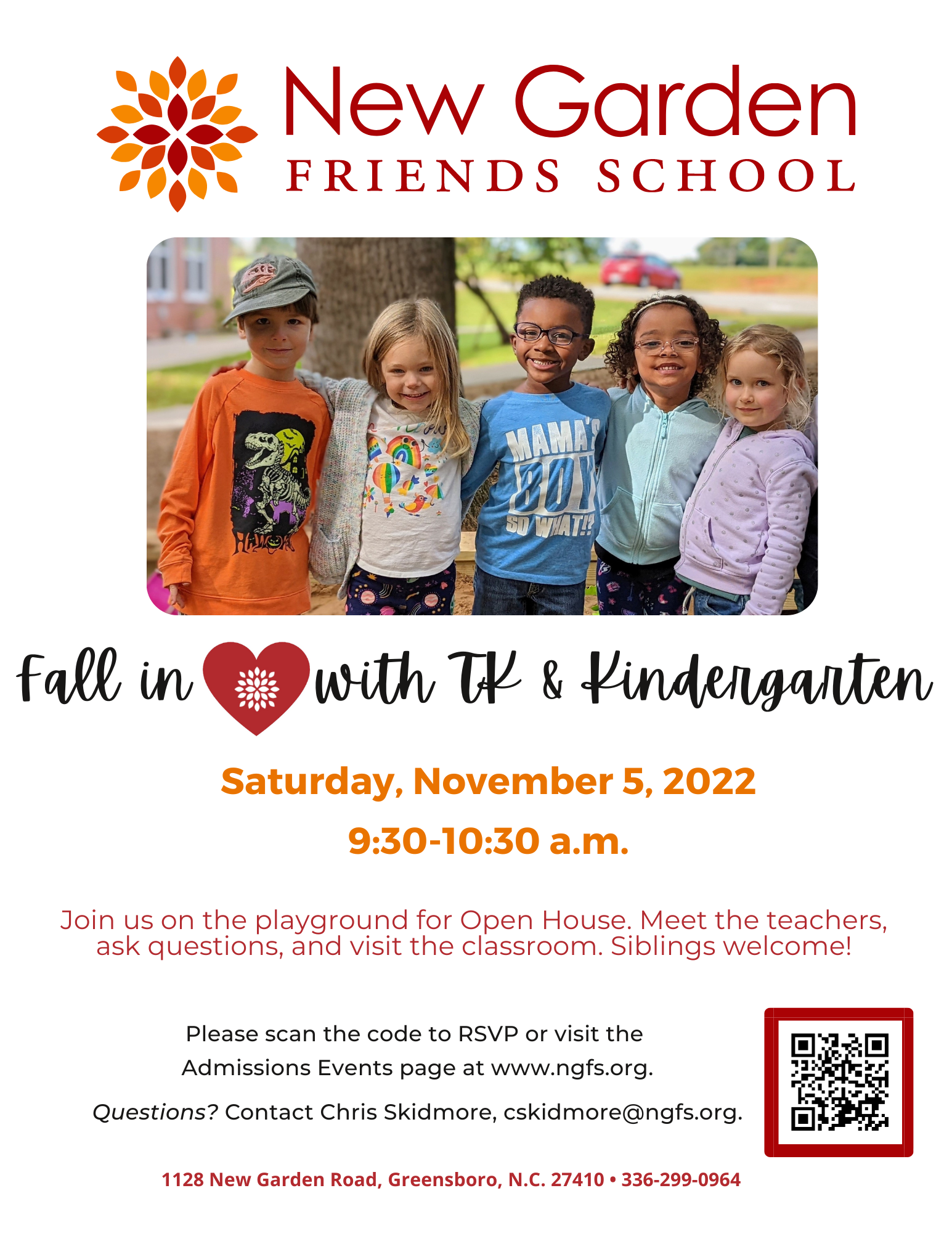 ---
Past Events


Wednesday, Oct. 12 | Lower School (grades 1-6) Customized Open House Visits
Join us for a customized tour of the NGFS Lower School campus at 1128 New Garden Road. See our students engaged in academics and outdoor activities. You will have the opportunity to meet our staff and discuss the school experience you are looking for.
Thursday, Nov. 3 | Preschool Stay & Play | for prospective PS, Pre-K, and TK families
In our Preschool program, our days are designed to encourage children to explore their surroundings both inside and outside the classroom. Come see for yourself!