Relevant, Progressive Education
At NGFS, we nurture our student's capacity for empathy and responsibility. We embrace our obligation to help students find their voices, at the same time, guiding them to appreciate that other voices are equally valuable, even when they present opposing perspectives. As a Quaker school, we know that at times, there is nothing more courageous than compassion. We encourage students to listen to the silence and question whether all voices are being invited to participate in the conversation.
A Challenging, Responsive Curriculum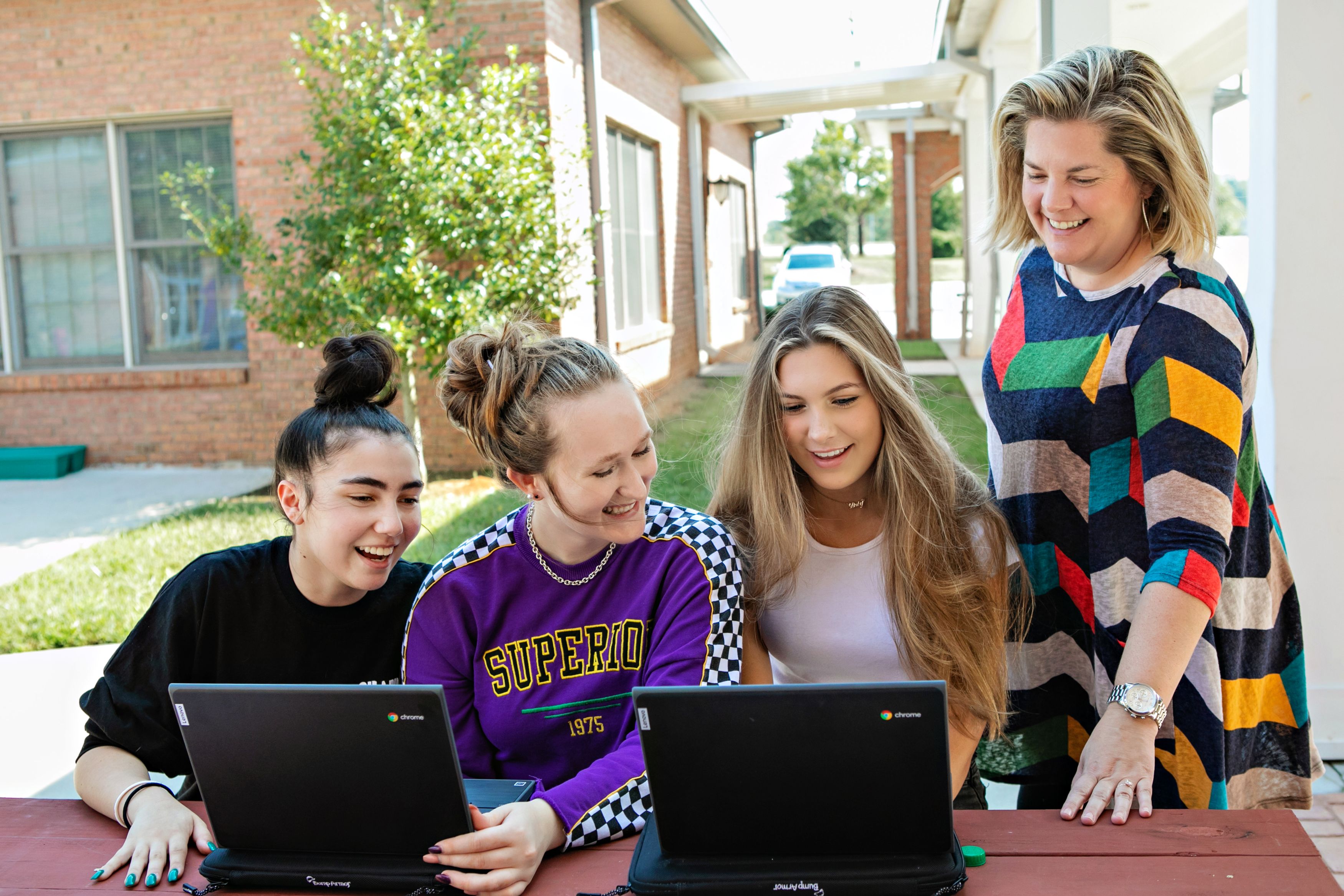 At NGFS, students have a great deal of agency in determining the path of their inquiry. Standard and honors courses, dual enrollment at Guilford College and GTCC, independent study, and internships can all be a part of the Upper School student experience.
As a progressive, independent school, our curriculum is never stagnant. Faculty enhance and enrich their courses in response to research, student interest and needs, and professional development opportunities. Student curiosity and passions, local and global environmental issues, and current news events inspire learning and engagement. NGFS teachers are responsive and eager to delve into the questions and concerns of our students.
A Vibrant Learning Community
Living and learning in the community of a Quaker school is a new experience for many of our students. Here they have the honor and responsibility of being known and respected. Students are challenged to appreciate the interdependence of community life and consider how their attitudes, words, and actions affect others.
Upper School students have the capacity to engage in the authentic, messy dialogue that is part of genuine relationships. Through interaction, study, service, travel, and dialogue, students come to understand how our backgrounds, experiences, and perspectives influence thought and behavior in and far beyond our school community.
"Our school community has pushed me to become a better leader and to take the value of respect with me wherever I go." - Jabari Campbell, NGFS Class of 2019
Arts & Athletics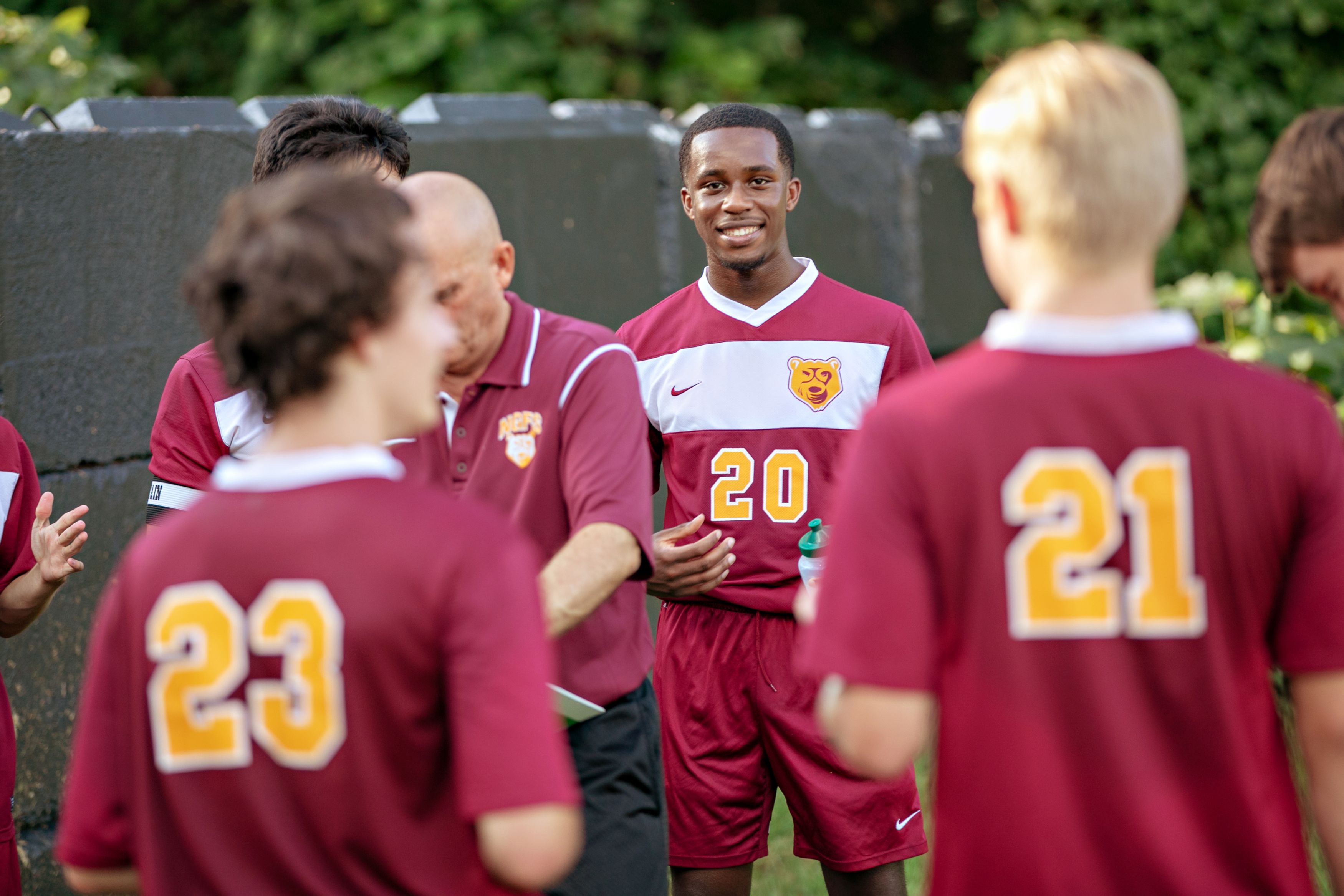 On the field, the court, the stage, and in studios, we see students developing the resilience that is crucial to success in later life.
Participation in arts and athletics demands that students make choices and establish priorities. Teams, theatre productions, musical ensembles, and art shows are experiences that hone not only their artistic and athletic skills, but also goal setting, confidence, leadership, and time management.
Our inclusive approach to athletics means that ALL students with drive and commitment are welcome to participate in sports at NGFS. There are opportunities to play on junior varsity and varsity teams. NGFS is a small school with dedicated and determined athletes; a number of our students have gone on to play D1 sports.
Advising
At NGFS we know that Upper School students need guidance with goal setting, selecting courses and time management, but they also need support as they develop independence, manage friendships, balance extra-curricular activities, consider their futures, and engage responsibly in community life.
Advisors work with students to set goals each trimester, monitor progress, and when necessary work with the learning specialist and teachers to provide students with executive functioning support and the development of specific study strategies.
Dual Enrollment - Ready from Day One!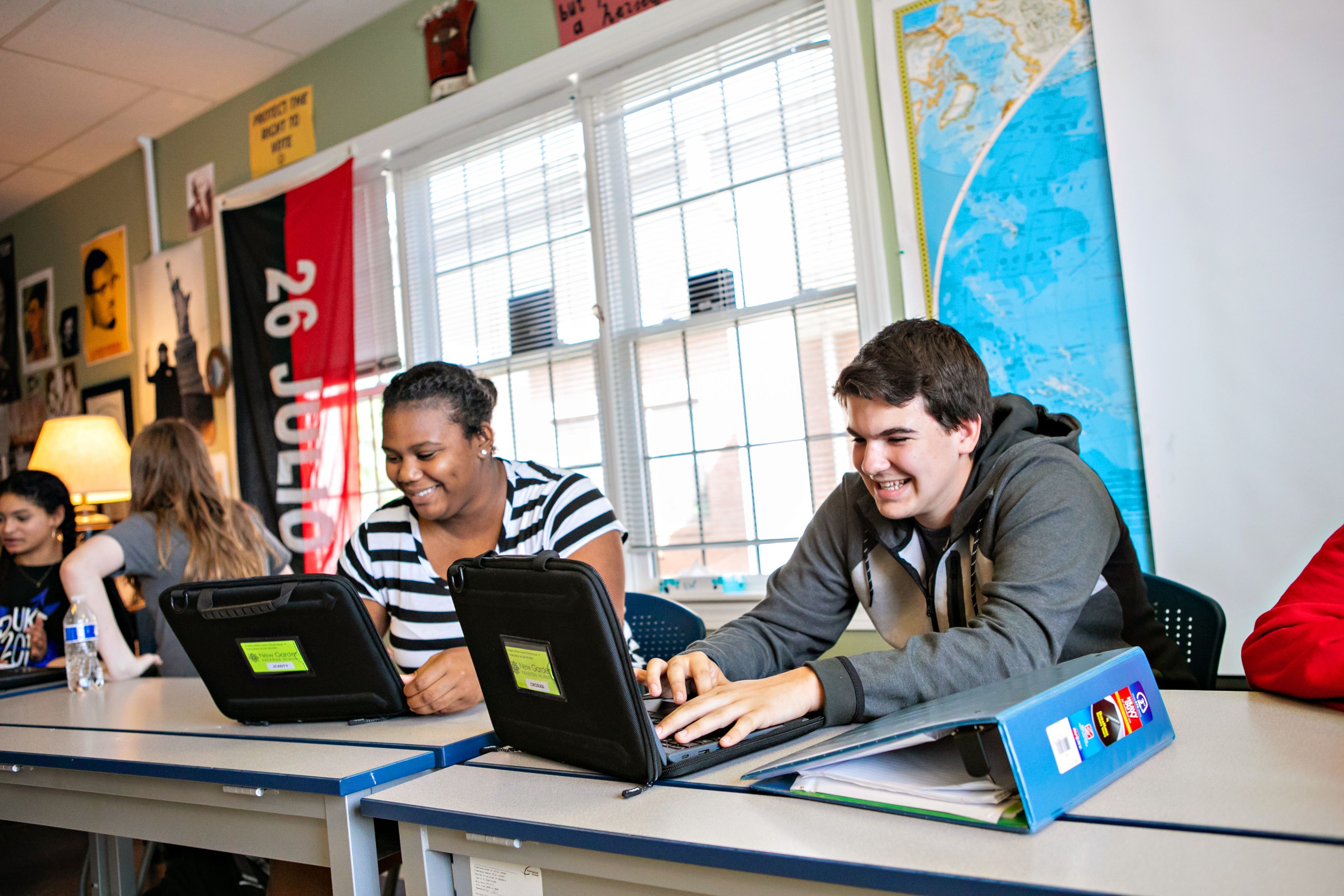 Our dual enrollment programs allow ambitious students to experience colleg...with a net. Students can choose from a wide range of courses at both Guilford College and GTCC and receive both high school and college credit. Although our advisors and staff do not communicate directly with professors at the college level, they take an active role in helping our students successfully navigate the increased demands of college study. Graduates often point to their participation in these programs as critical to their being well prepared for college, right from the start.
College Counseling - It's all about fit
Considering a students' next steps is a collaborative process at NGFS, and it begins with listening. We strive to educate students and families about the admissions process and encourage them to engage in candid dialogue so they can make informed choices.
Working closely with students, we take the time to learn about their unique goals, aspirations, and concerns. As they explore colleges and universities, we encourage them to use what they have learned about themselves, the way they work, and the situations in which they feel the right balance of challenge and support.
"The College Counseling process was extremely thorough. It was clear that our son was truly known. The staff of NGFS worked diligently with him, coordinating all the pieces to find the school that was the right fit for him. It was so beneficial to us that this is included as part of the tuition and that he was given time at school to work on parts of the application."