Planning by Year
Freshmen

Sophomores

Juniors

Seniors

Get adjusted to high school

Re-evaluate 4-year course plan

Consider college course options
College representatives visit NGFS and are available to speak with students throughout the school year.

Applications are planned and progress is individually monitored
Class time is provided for essay coaching and writing

Develop 4-year course plan

Parents and students are introduced to Naviance

Juniors and parents come into the office for individual conferences

Application dates are monitored

Spring activities designed to help students begin to consider educational options

Students are encouraged to begin exploring college opportunities and visiting when possible.

Students are encouraged to select a preliminary list of schools and writing coaches for essays,
Request teacher recommendations.
College Counseling News
November 18, 2019
The Guilford Apprenticeship Partners (GAP) is holding a community night Monday, November 18 at 6pm. This event is for high school students, parents of high schools, potential GAP business partners, and anybody who would like to learn more about the Guilford Apprenticeship Partners and apprenticeships that are available in Guilford County.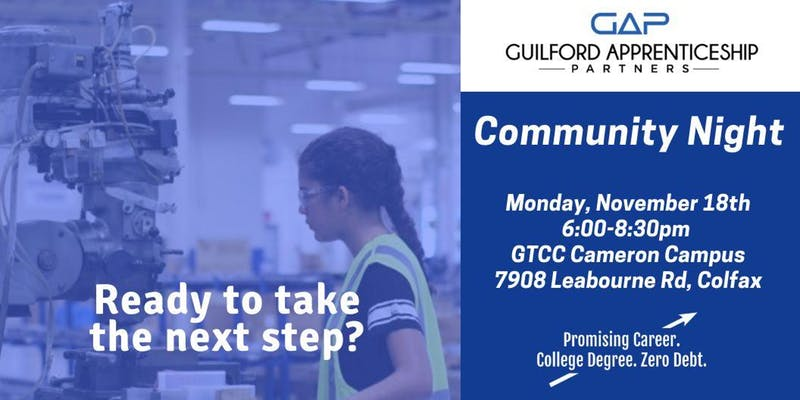 For more information and to register for the event click here.
GAP companies are also holding open houses for prospective students and families beginning this Wednesday. For a list of companies and a sign-up, click here.