Carolyn Vallejos
Head of Lower School
Years at NGFS: 17
Education: B.A. in Education Studies and German, Guilford College
in 2016, Carolyn became Head of Lower School after teaching in Rainbow as a 1st and 2nd grade teacher since 2000.
When Carolyn moved from Southern Maryland to Greensboro to attend Guilford College the triad became her home. Shortly after she began teaching at NGFS, Carolyn knew she would remain at the School for her career. The Quaker philosophy, developmental pedagogy, and strong interpersonal relationships between staff, parents, and students made NGFS an exciting community to be a part of.
She says, "Seventeen years later, I still feel that way. I love being a part of a community that continues to find new ways to make learning exciting and meaningful for students."
As Head of Lower School Carolyn is excited about helping NGFS continue to be a wonderful environment for learning and social development. She says, "I love working with teachers across grade levels and spending time in classrooms, as well as helping teachers find meaningful professional development opportunities."
In her free time, Carolyn enjoys attending arts events in the community, spending time with friends and family, cooking, playing board games, and scrapbooking. She plays an active role at New Garden Friends Meeting, currently serving on the Religious Education Committee. Carolyn has three children, Leyna (age 11, Galaxy student), and Silas and Halle (age 5, Sunrise).
Get to Know Our Lower School Faculty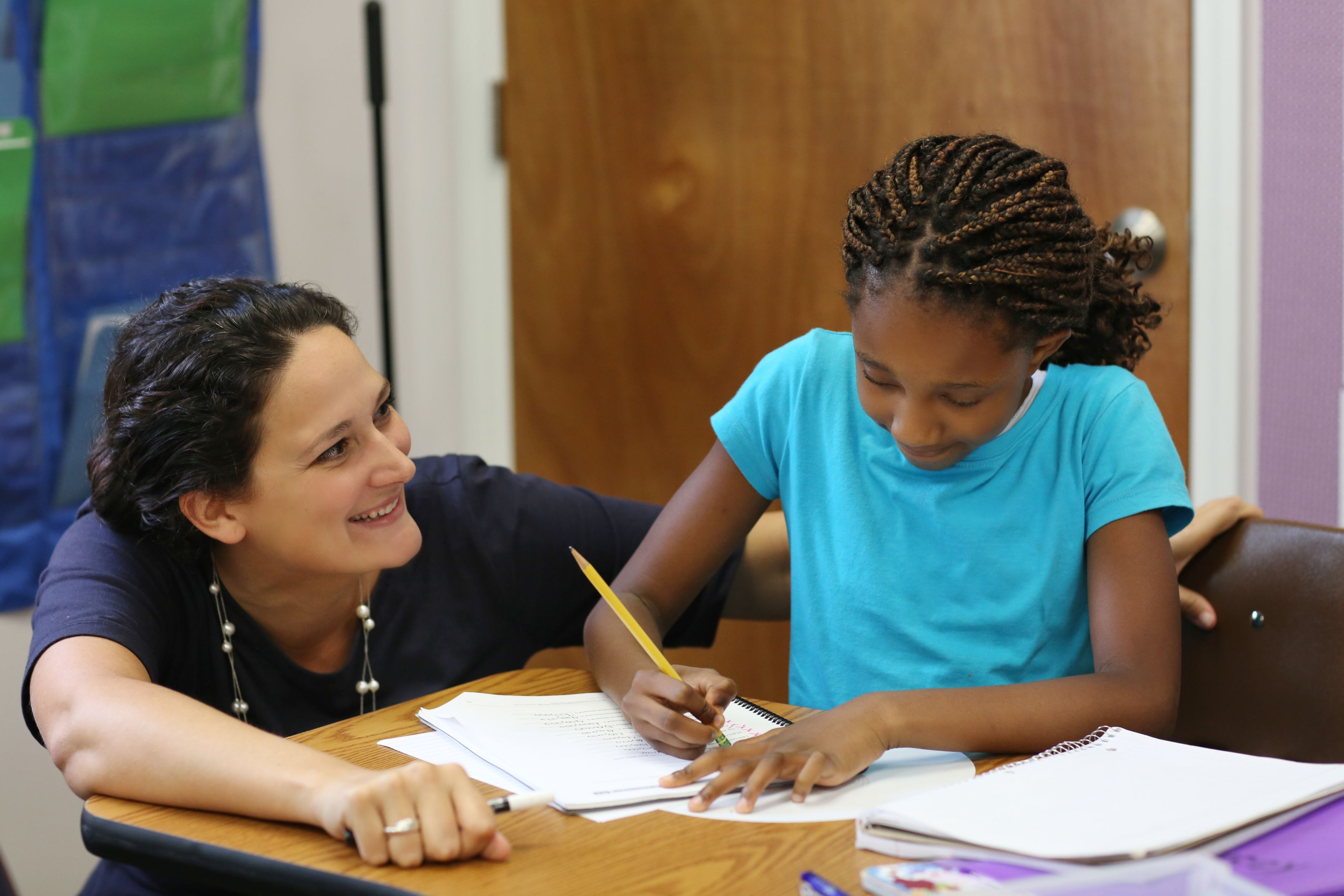 NGFS faculty are artists, scientists, historians, and most of all, incredible educators. Meet the Lower School faculty.