GO BEARS!
---
Teamwork opens up a world of opportunity where students experience the thrill of playing on a team, while working together for a common purpose. Some of our students' best memories are those shared either on the field or cheering from the sidelines. The true benefit comes from experiences on and off the field that develop character and teach responsibility and leadership.
JV/Varsity Sports
Students in grades 7-11 are eligible for Junior Varsity sports.

Students in grades 7-12 are eligible for Varsity sports.

JV/Varsity sports include: boys soccer, girls volleyball, coed cross-country, boys basketball, girls basketball, girls swimming, girls soccer, chess, boys golf, and boys tennis.
Middle Division Sports
Grades 5-8

Middle division sports is an introductory level experience designed to prioritize student athletes with little to no experience in a particular sport.

Student athletes in grade 8 who do not fit the criteria for "inexperienced" based on the evaluations of our coaches will be encouraged to compete at the JV/Varsity level in that particular sport.

Middle Division sports are coed and include: cross-country, soccer, flag football, basketball, and volleyball.
Conference Affiliation
New Garden Friends School is a member of the North Carolina Independent Schools Athletic Association (NCISAA). Our varsity athletes have the opportunity to compete for championships at the conference and state level. Learn more about the NCISAA here.
Middle division teams compete in the Independent School League. Member schools include: B'nai Shalom Day School, Greensboro Montessori, High Point Friends School, Hope Academy, Noble Academy, and The Piedmont School.
Required Participation Forms:
All NGFS athletes must have the following forms completed and on file with the Athletics Department: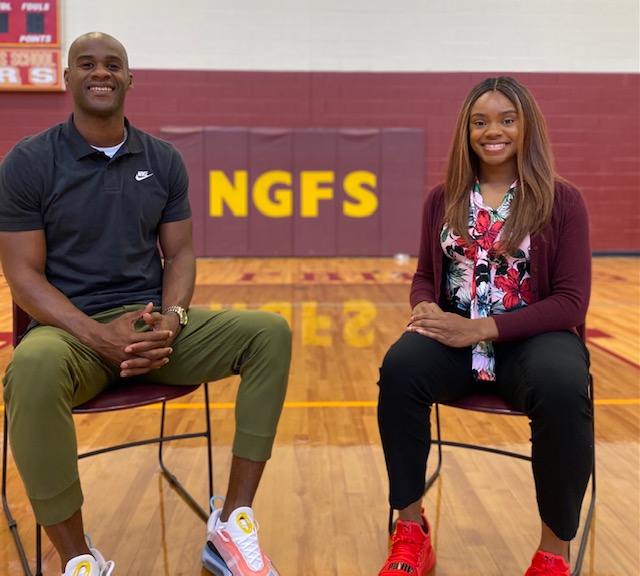 For questions about NGFS Athletics, please email athletics@ngfs.org.