Saturday, October 23, 2021
Virtual

---
Join us for Virtual Trivia Night!
Saturday, October 23, 7-9 p.m.
$35 per person | $65 per couple
Sponsorships Available
Test your trivia knowledge at our 4th annual Trivia Night, the school's main fundraising event of the year. Last year's event raised over $20,000 for our school!
Our new professionally-led 2-hour format allows you to participate from the comfort of your home while still enjoying the camaraderie of your 8-player team and the other participants. Become a sponsor and pick your own team members. Discover if anyone really IS smarter than a Friends school teacher during the Lightning Round. This is guaranteed to be a fun, quick-paced, and competitive evening!
Register HERE to join us.
FREQUENTLY ASKED QUESTIONS
---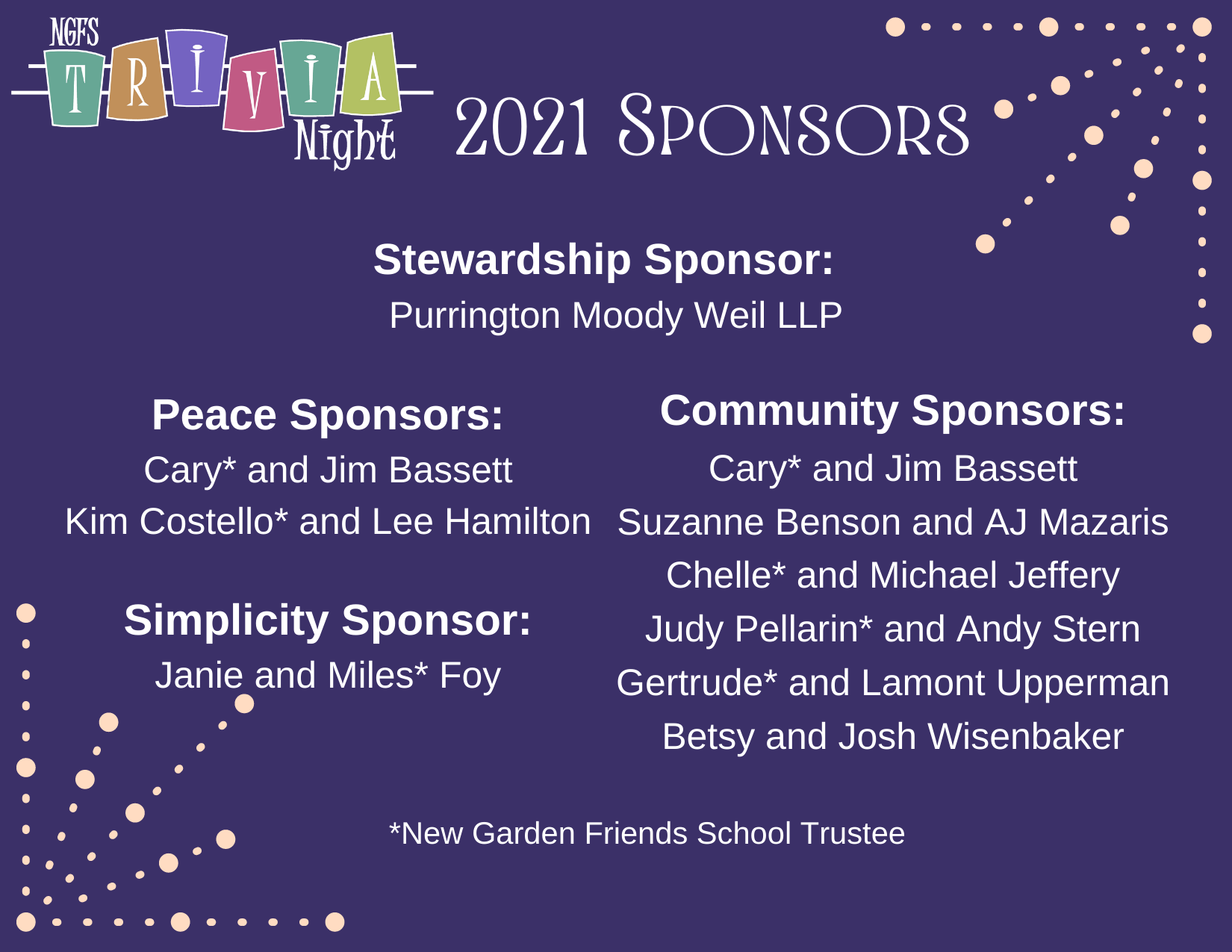 Questions? Contact Liz Fleming at lfleming@ngfs.org.

We hope to see you there!