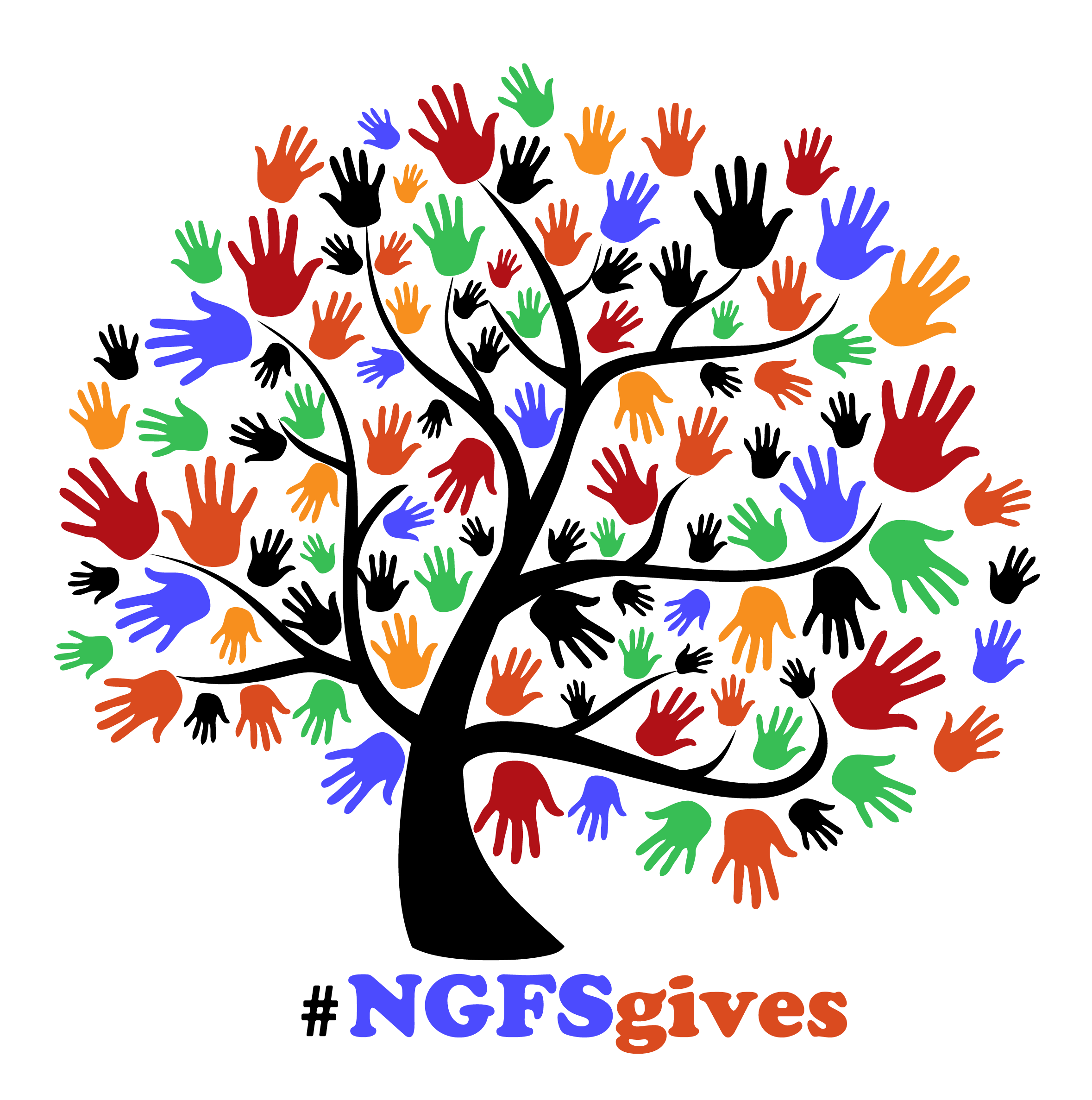 Thursday, March 28, 2019 is a one-day fundraising event in support of the NGFS Annual Fund - #NGFSgives! It's a day to come together as a community to make a real impact on our students and to demonstrate our commitment to an exceptional NGFS education.
Our goal is 150 gifts in 24 hours. Gifts of any size make a difference – it's all about participation!
Gifts made during #NGFSgives can unlock up to $1,500 in additional donations to the NGFS Annual Fund. This is a great opportunity to make your gift count twice! 25 total gifts unlock $500 from members of the NGFS Board of Trustees, 75 total gifts unlock $500 from members of the NGFS PCA Board, and 150 total gifts unlock $500, the "Founder's 500," in honor of founders Jim Newlin and Bruce Stewart.
Because we know that giving back means more than dollars and cents, Thursday is a service learning day for the Page-Frederiksen Campus and members of the Board of Trustees and the Administrative Leadership Team will be working alongside our students throughout the day.
We hope you will be a part of our day of giving! Follow us on social media on Thursday to stay updated on our progress!
#NGFSgives #CountMeIn