New Garden Friends School partners with Greensboro Performing Arts to provide students with an engaging and comprehensive drama program.
---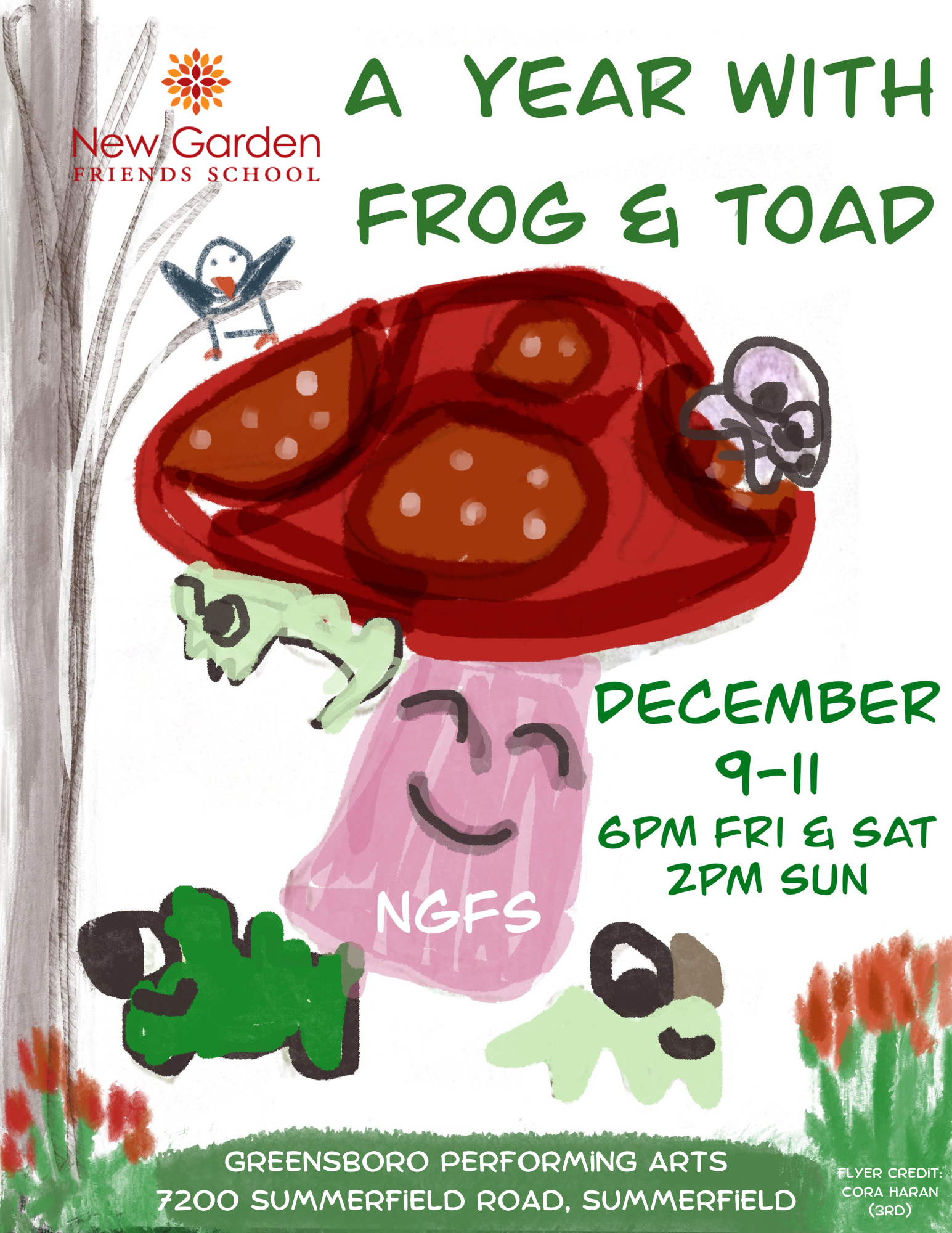 A Year With Frog and Toad follows Frog, Toad, and all their friends through a year of fun and quirky adventures.
Based on the book series by Arnold Lobel, this adorable story about friendship in the forest is sure to warm every heart.
Lower School Musical (grades 3-6)
Friday, Dec. 9, 6-8 p.m.
Saturday, Dec. 10, 6-8 p.m.
Sunday, Dec. 11, 2-4 p.m.
Greensboro Performing Arts
7200 Summerfield Road
Summerfield, NC 27358
Free admission, donations accepted
Concessions available for sale
Directed by Victoria LeBaron
NGFS Theater teacher and Alum