Polaris Learning Labs at NGFS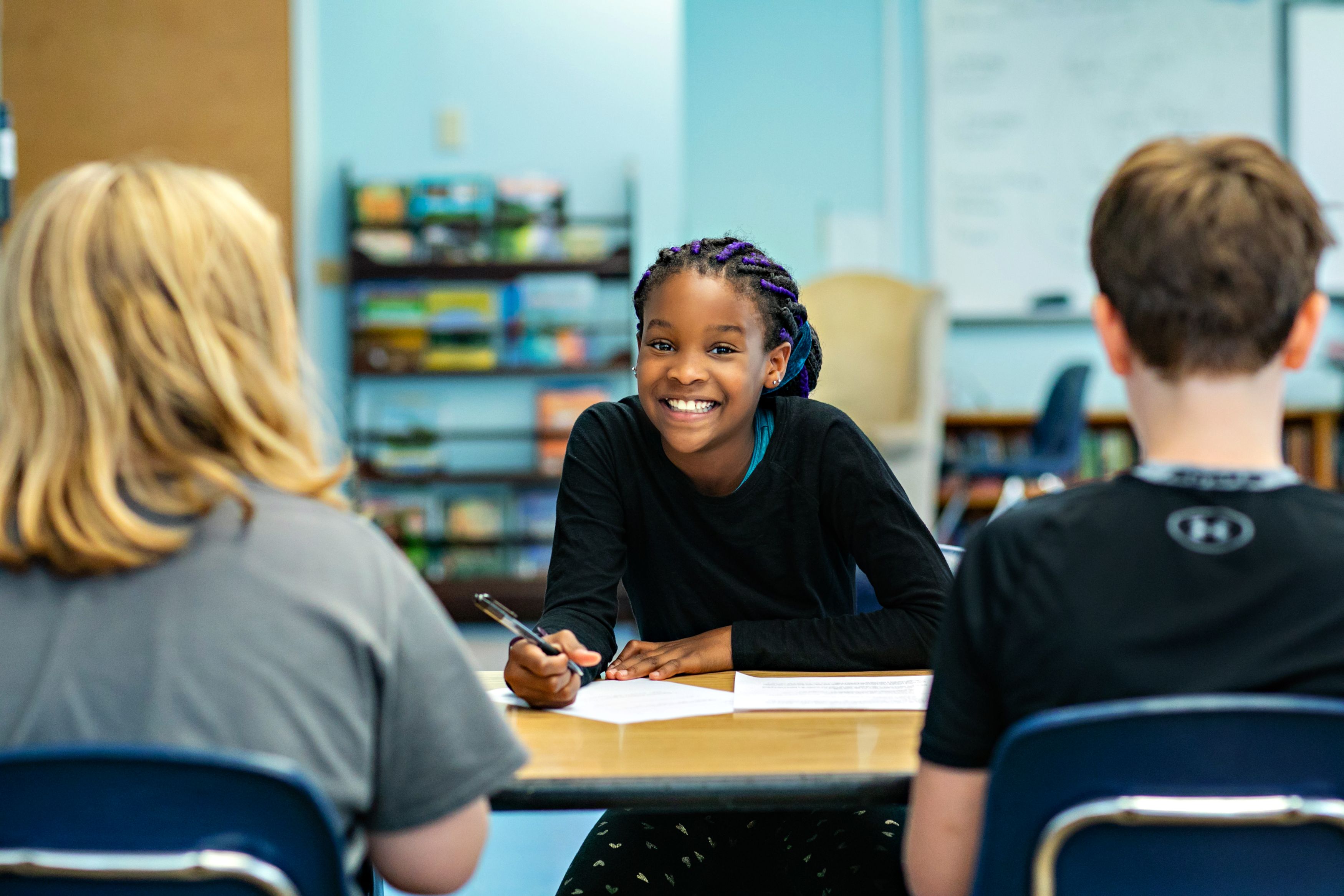 The commitment to honoring and developing each person's gifts is at the core of our mission at New Garden Friends School. The concept of Polaris Learning Labs was conceived to ensure that each student in our inclusive community is provided with the intellectual, social, and emotional skills they need to take their next steps with confidence and compassion.
At NGFS, our concern for students' social and emotional wellness and growth does not take a back seat to academic endeavors. We are committed to healthy, balanced, and developmentally appropriate levels of support and challenge. Polaris Learning Labs are staffed by our Learning Specialist Teams. The Labs encompass executive functioning skills, support, and enrichment.
Click the links below to learn about the services offered through Polaris Learning Labs.
Middle & Upper School Polaris Program
---

Level 1 Services
For All Students
Explicit instruction in executive functioning skills from our faculty throughout the year, as developmentally appropriate by level
Intermittent tutorial or enrichment support from faculty and/or Learning Specialists in small group settings, as needed
Personalized plans for student support and extension based on strengths and/or struggles created by the Learning Specialist Team in collaboration with faculty
Access to and scheduling for more intensive privately paid tutoring with recommended providers who can aid students on campus during the school day or after school
Accommodations for students with demonstrated need or ability with or without up-to-date psychoeducational testing
All NGFS students have access to Level 1 services.
The cost is included in the tuition of our comprehensive educational program.

Level 2 Services
Reading and Language Arts Services for Lower School Students
Families of students who qualify for accommodations or extension based on psychoeducational testing or demonstrated ability or need may choose to participate in additional individualized learning options available with Level 2 services.
Reading support for grades 1-6 is provided for an additional fee.
Level 2 Support for Lower School - Small group instruction, 1-4X week - $950/semester

Level 2 Services
Executive Functioning Skills for Middle & Upper School Students
The intentional cultivation of critical executive functioning skills includes developing the competencies students need to succeed in grades 7-12:
Planning
Organization
Attention
Time Management
Task Initiation
Metacognition
Self-regulation
Chunking long-term assignments into manageable steps
Perseverance
Flexibility/ Resiliency
Reading Strategies
Note-Taking Strategies
Test Prep
Synthesizing Information
Responsive Writing
Making Connections
Self-advocacy
Enrollment in these courses is provided for an additional fee.
Middle School: "Skills for Academic Success" - $1900 per course
Middle School: "Guided Study Hall" - $1900 per course
Middle School: "Math Lab" - $1900 per course
Middle School: "Reading Lab" - $1900 per course
Upper School: "Academic Coaching Seminar" - $1900 per course
Upper School: "Guided Study Hall" - $1900 per course
Upper School: "Math Lab" (semester course) - $950 per semester course

Level 3 Services
Individualized Plans for Grades 1-12
Families of students already receiving accommodations and individual instruction who are experiencing acute challenges in their educational journey may request participation in the one-on-one learning options available with Level 3 support.
One-on-one support for students in grades 1-12 is provided for an additional fee.
Level 3 Services: Cost to be determined based on individual student needs.
---
Meet Our Learning Specialists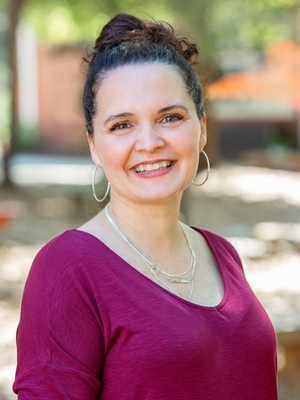 Marci Richardson
Guilford Campus Learning Specialist
Learning Specialist
Years at NGFS: 5
Education: B.A. in Psychology, University of North Carolina at Greensboro; M.Ed. in Special Education, University of North Carolina at Greensboro
For NGFS Learning Specialist Marci Richardson, this school has a special place in her heart. When describing why New Garden means so much to her, she says, "It is where my husband first came to teach and fell in love with the nurturing and accepting environment. Through his love and passion, I, too, have fallen in love with all that NGFS is and represents. I love the school's history of embracing diversity, nurturing lifelong learners and igniting a passion within to help change the world."
Marci began teaching at the Greensboro Montessori School where she specialized in reading, language arts, math, and social studies instruction. She then moved to Ledford Middle School and spent her time "working with students who had varying learning differences and needs." After ten years of working at Ledford, she began to teach summer school at the Piedmont School, where she eventually joined the full-time staff. For the past six years, she has also worked as a private tutor for a large variety of ages. As she begins her fifth year at New Garden, Marci continues to enjoy being part of a community that she is passionate about.
Marci has a number of diverse interests. She loves old movies and reading, and she has an eclectic taste in music. She has a passion for nutrition and enjoys cooking, baking, and experimenting in the kitchen. She once even worked at a local farm to learn about where food is produced. Marci also enjoys exercising and spending time with her husband, Chris, and her three children: Gentry, Landry, and Lilly Belle, who all attend NGFS.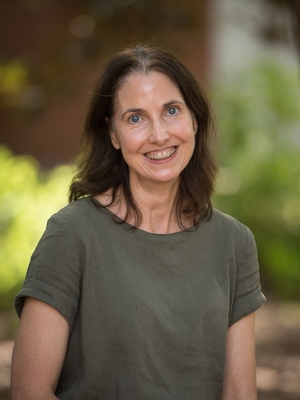 Susan Pelletier
Lower School Math Specialist
Math Specialist
Years at NGFS: 19
Education: UNCG BA in Political Science Elon--Elementary Education
Susan previously taught 4th grade at Sedgefield Elementary before coming to NGFS and has been a classroom teacher in Rainbow, Horizon, and Sunrise over the years.
Susan has enjoyed being a part of New Garden Friends School because, "I love working with friends and colleagues who are dedicated to our mission. I also love getting to know my students and their families, and working together to emphasize each person's strengths while also working to strengthen each person's areas of challenge. I also love watching former students grow up at NGFS. I often feel like I have many many many nieces and nephews!"
Outside of school, Susan loves to travel, watch the Carolina Panthers and soccer, and take on sewing projects. She says, "I enjoy the process of envisioning a garment I want to wear in exactly the right fabric and I love the challenge of making the idea come to life."
Susan is married to Daren, they have two sons, Matthew and Stuart, who are both NGFS alumni, and currently in graduate school.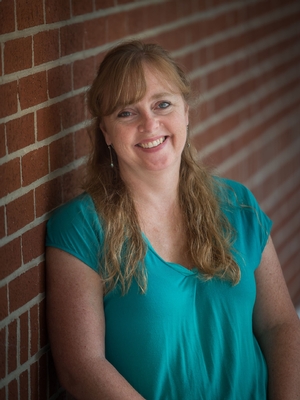 Christine Lawe
Lower School Reading Specialist
Reading Specialist
Years at NGFS: 10
Education: B.S. in Education (Certification in Special Education and Elementary Education and a Minor in Human Development), State University of New York at Geneseo; M.Ed. in Special Education (Certification as an Educational Diagnostician)
Years at NGFS: 10
Education: B.S. in Education (Certification in Special Education and Elementary Education and a Minor in Human Development), State University of New York at Geneseo; M.Ed. in Special Education (Certification as an Educational Diagnostician)

After her time in Morocco with the Peace Corps, Christine was a Special Education Teacher and an Educational Diagnostician with Lewisville City Schools in Texas. After coming to North Carolina, she became a Sunrise teacher at NGFS.
Now in her role as the Lower School Reading Specialist she has received training in the Fundations Reading Program, the Wilson Reading System and Associate Level Training in the Orton-Gillingham approach.
"There's so much more to a book than just the reading." - Maurice Sendak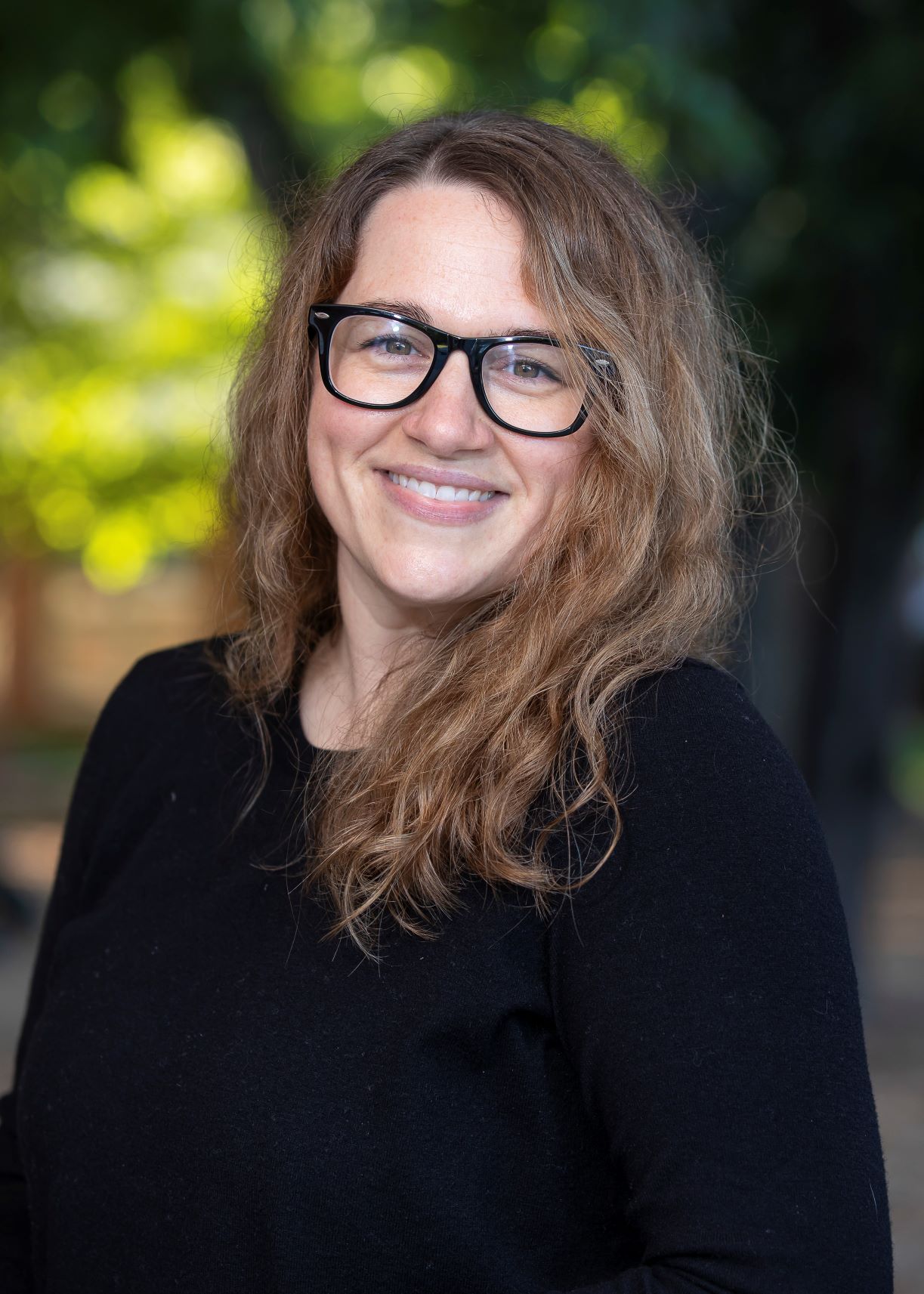 Leslie Redmon
Lower School Reading and Math Specialist
Years at NGFS: 1
Education: B.A. Religious Studies, Quaker Studies, Guilford College; Master of Library and Information Studies, University of North Carolina at Greensboro; Trained in the Wilson Fundations Reading Program

Leslie joined NGFS during the 2021-22 school year. She began her literacy education career as a librarian working in academic, public, and school libraries. While working as a school librarian, she discovered the Science of Reading which completely changed the way she viewed her role as an educator and ignited her interest in literacy instruction best practices and ensuring that all students are empowered to become confident, skilled readers able to fully access the language-rich world around them.

Leslie is passionate about Quaker history and loves that working at NGFS deepens her connection to and support of the wider Quaker community in Greensboro and beyond. Leslie is a mom of two and an NGFS parent. In her free time, she loves spending time with her family, being outside, reading, and traveling.

Lauren Dean
9-12 Learning Specialist
Years at NGFS: 4
Education: B.S. in English and Secondary Education from Appalachian State; M.Ed. in Middle Grades Education from Appalachian State; Math, Science, and Literacy Cohort member from East Tennessee State University; Currently pursuing an Environmental Educator Certification through the NC Environmental Educator Program.

Lauren has 17 years of experience teaching in both North Carolina and Tennessee Schools. Since 2018, Lauren has held teaching positions in both the Upper School and Middle School teaching teams. Formerly a student of NGFS, Lauren is glad to contribute back to an environment that greatly contributed to who she is today. She enjoys becoming more involved in her hometown community through our strong stewardship program here at NGFS.
Lauren loves to hang out with her family which includes her husband Matthew, two sons Slade and Asa, and her three dogs and one cat. In her free time, she loves to walk, read, bake, write, garden, and craft.
Beth DeFilippis
7-8 Learning Specialist
Years at NGFS: 8
Education: B.A. in Elementary Education, American University
Beth has served in several roles at New Garden Friends. Recently she joined the middle school team as the Learning Specialist. As she steps into this new role Beth shared, "I have always appreciated how NGFS meets each child where they are in their social, emotional, and academic learning and am grateful and excited to have the opportunity to be able to work closely with small groups and individuals to help them grow and realize their amazing strengths."
Previously, Beth was an upper elementary and middle school teacher in Montgomery County, Anne Arundel County, and Frederick County Public Schools in Maryland.
As a Rainbow teacher, Beth worked to instill the importance of service in her students by partnering with the Interactive Resource Center, an organization that works with those who are experiencing homelessness in Greensboro. In May 2017, Beth was honored to receive the Guilford County 2017 Governor's Volunteer Service Award for her work with the IRC.
Beth is married to Tony and together they have two children, Noah and Owen, who attend NGFS, and two dogs, Rascal and Sadie. Beth likes reading, traveling with family, and going to Disney.