What Does It Mean To Be a Friends School?

Quakers believe in the practice of peaceful resolution of conflict, service toward others, and respect and inclusion. These are fundamental pieces of who we are as a school. It is evident in the small moments that make up our days.
We see it in the classroom, where teachers value the unique gifts that each student offers. We hear it in Meeting for Worship, when we listen to those who feel moved to speak out of the silence. We experience it in service to others when we encounter worldviews that challenge our own.
The Quaker testimonies of Simplicity, Peace, Integrity, Community, Equality, and Stewardship (the SPICES) guide the daily interactions among students, staff, and parents/guardians in the NGFS community. One result of this deeply held belief is that all members of our community address one another using first names.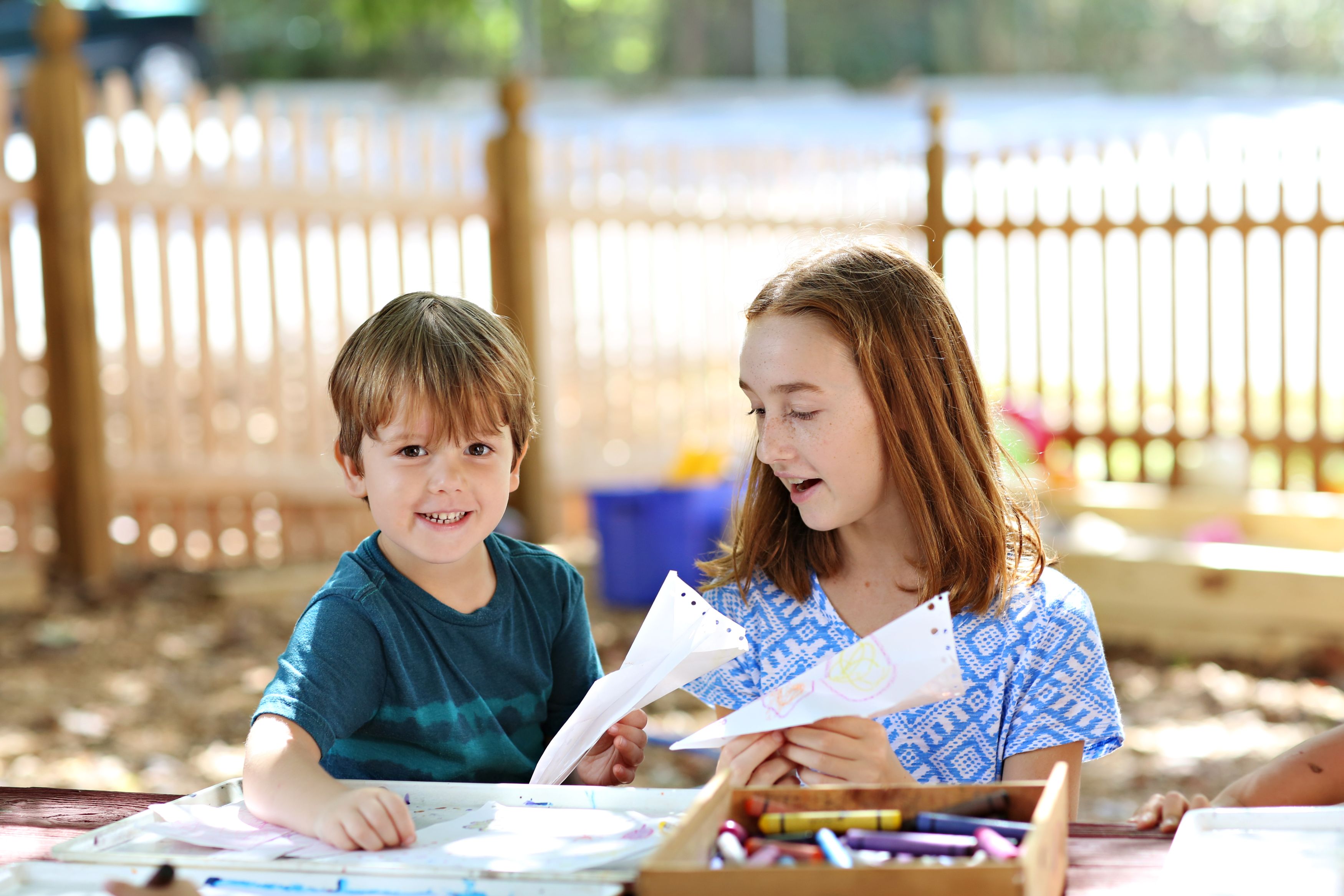 A Brief History of Quaker Education
New Garden Friends School is built on a tradition of Quaker education that began over 300 years ago. The Religious Society of Friends, or Quakers, has a long history of involvement in education. In addition to the establishment of their own schools, Quakers were instrumental in the development of public schools and took the lead in the education of girls, freed slaves, and Native Americans.
Their central conviction of that of God in everyone gave rise to a genuine respect for the intrinsic worth of all people. This belief, and flowing from it the Quaker testimonies of simplicity, peaceful resolution of conflict, integrity, community, and equality continue to provide the foundation for an education where children's moral development is an integral part of their social and academic growth. In addition to an innovative and challenging academic program, Friends schools promote social conscience and a sense of social responsibility. Students are encouraged to value people of all backgrounds, to be courageous in standing up for their convictions, and to become responsible members of the larger community.
Meeting for Worship
Weekly Meeting for Worship is a touchstone for our community. This gathering together of students and staff into a caring community provides time for reflection, introspection, and the opportunity to learn the value of silence in our world.
Meeting for Worship is held on Friday mornings throughout the school year. Meetings are "semi-programmed" with a message being delivered by a teacher or a class of students. This message normally speaks of upholding values of honesty, caring, community, or other Quaker values. This is followed by silence where all present have an opportunity to reflect on the message in his or her own way.
During the silence, anyone—adult or child—may feel inspired to speak out of the silence. After the person speaks the message, the silence resumes. Such messages may be offered several times during a Meeting for Worship, or the whole period of worship may be silent. Someone will signal the close of worship by shaking hands with another person, and then everyone shakes hands with those seated nearby.
At NGFS, we follow silence with a period of singing children's songs and songs related to units of study. When a whole school meeting is not scheduled, students will meet in classrooms or by campus.
More About Quaker Schools
NGFS is a member of the Friends Council on Education, a national organization of Friends schools whose mission is to support the implementation of Friends values in the classroom and in the life of the school community.