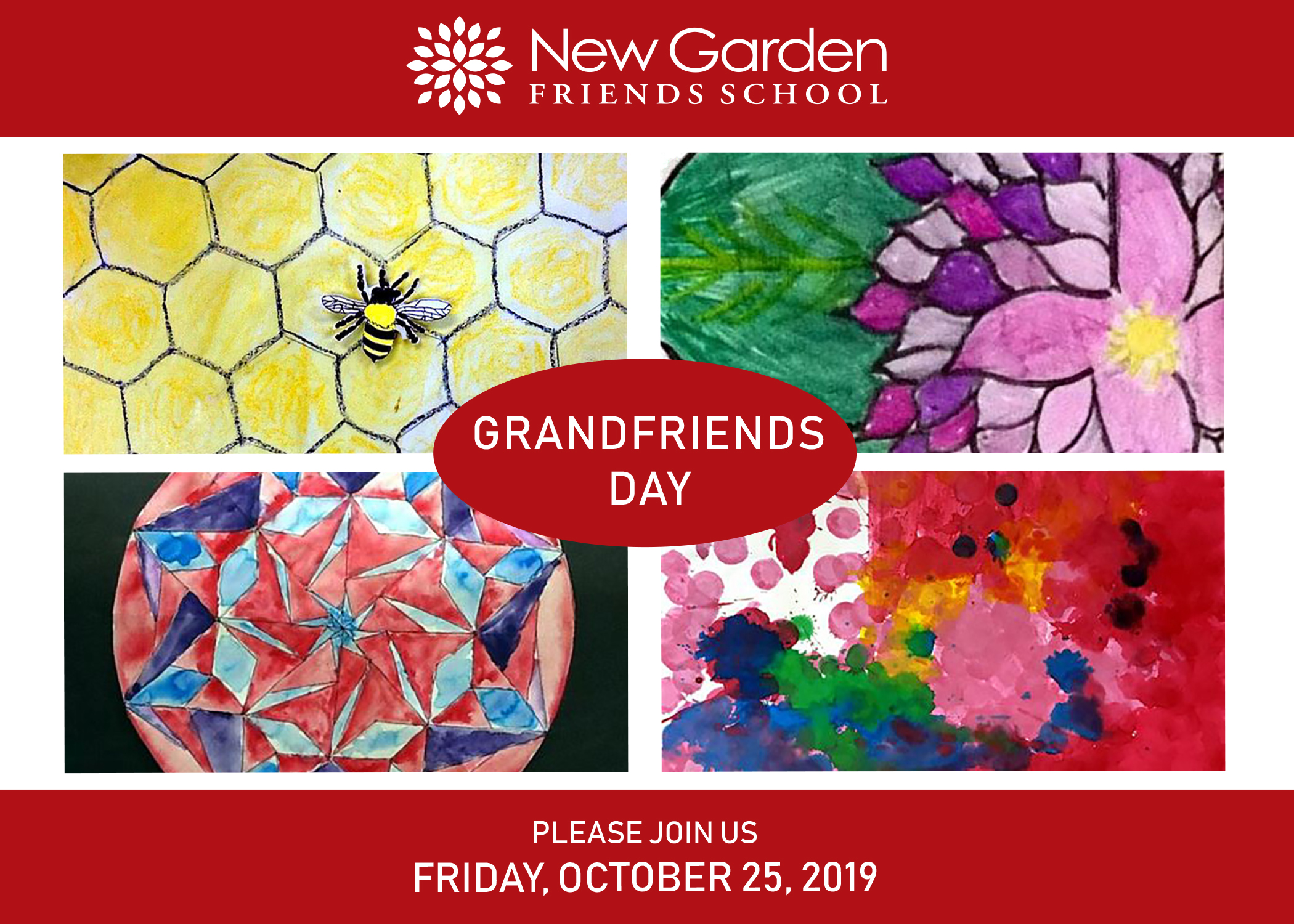 GrandFriends Day Schedule
FOR GRADES PRESCHOOL - 6TH
Guilford Campus, 1128 New Garden Road
9 a.m. – Breakfast and Performances
10 a.m. – Classroom Visits

FOR GRADES PRESCHOOL - 12TH
New Garden Friends Meeting, 801 New Garden Road
11 a.m. – Meeting for Worship
*For visitors with students in grades preschool-6th, our program is complete after Meeting for Worship. Students will return to campus with their class for the rest of the academic day.
*For visitors with students in grades 7-12, after Meeting for Worship please head to our Middle and Upper School campus for lunch and activities.

FOR GRADES 7- 12TH
Page-Frederiksen Campus, 2015 Pleasant Ridge Road
12:30 p.m. – Lunch
1:30 p.m. – Activities with Visitors
Please RSVP and send any questions to Liz, lfleming@ngfs.org.
Please note that we are looking forward to celebrating with our special visitors. Due to space constraints, we cannot accommodate parents as well at this event.