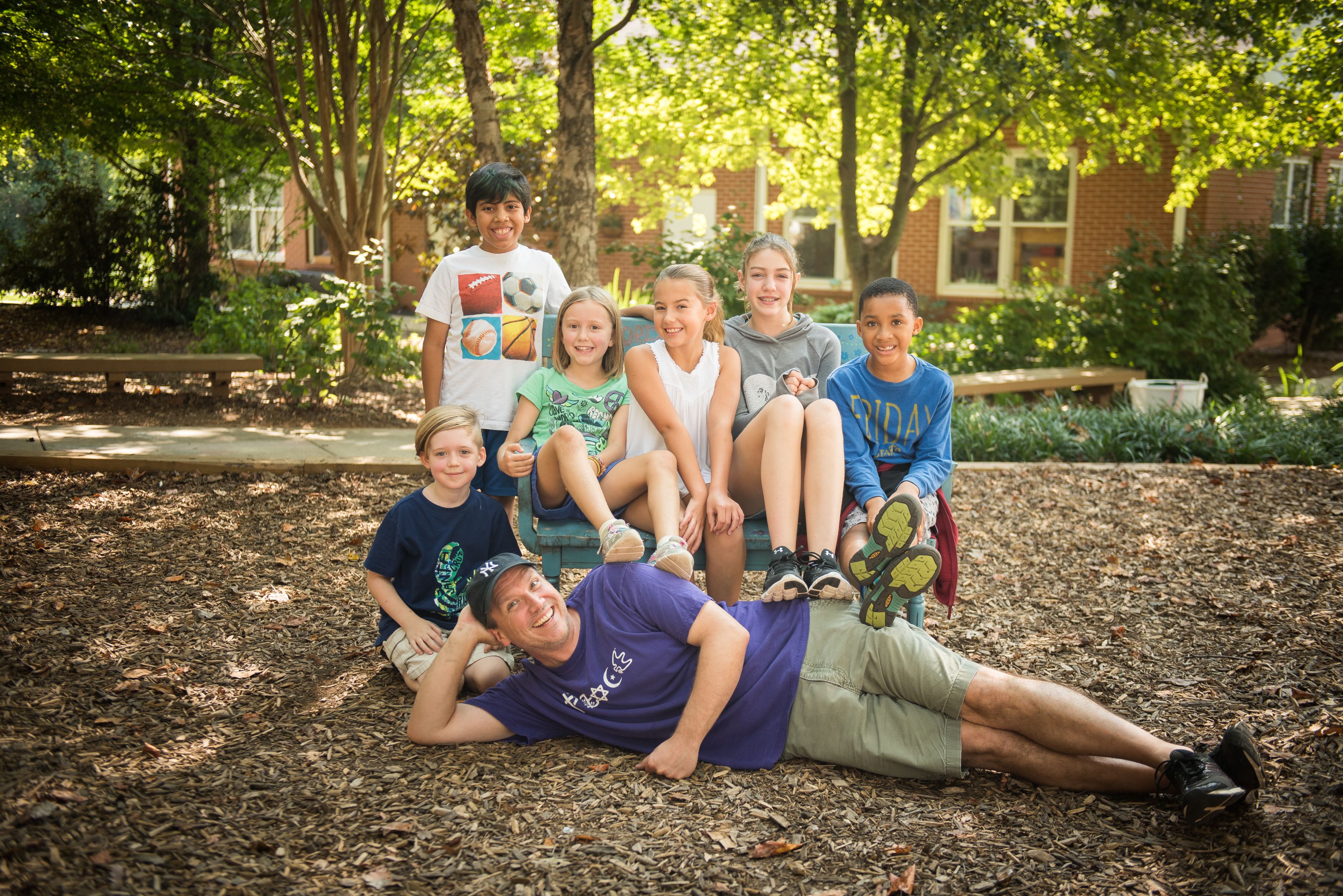 The Summer Camp program is part of Auxiliary Programs at New Garden Friends School.
Our counselors have many years of experience working as teachers and camp counselors and enjoy sharing their enthusiasm and knowledge with young people. Many of our counselors are former students, campers, and CITs (counselor-in-training). Each session has one lead counselor for every six children. All lead counselors and full-time staff members are CPR and First Aid certified.
Jeff Bills is the Director of Auxiliary Programs, where he oversees Summer Camp, Extended Care, Student Clubs, Transportation, and Safety and Security. He has worked at NGFS for over 25 years and has over 30 years of outdoor and educational experience. Many of our NGFS teachers return in the summer to lead program sessions and serve as lead counselors in all levels. Additionally, many alumni and former CITs (counselors-in-training) return to serve as camp counselors.
You can contact Jeff at summer@ngfs.org or 336-299-0964.